All Articles:
Spelunky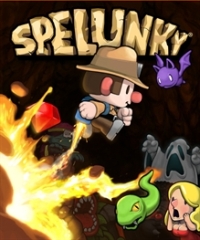 Happy 4th of July everyone! Microsoft is getting patriotic with a double dose of Xbox Live Arcade updates including a game where a cartoon man explores a system of caves and a game where grizzled fighters beat the stuffing out of each other. See, both are totally patriotic!
The cave explorer Spelunky. The indie darling is now available to download from the XBLA for 1200 Microsoft Points ($15):
Spelunky is a unique platformer with randomized levels that offer a new and challenging experience each time you play! Journey deep underground and explore fantastic places filled with monsters, traps, and treasure. Fully-destructible environments open up lots of strategies and make it a blast to master the game's many secrets.
Also available today is Bellator: MMA Onslaught, which is definitely a game where players are encouraged to beat the snot out of each other. And you too can enter the octagon for 1200 Microsoft Points ($15):
This game is based on Bellator Fighting Championships, a single elimination Mixed Martial Arts tournament. It is a first of its kind, a fast paced arcade style MMA fighting game with easy to understand controls that enable players to quickly master the clinch and ground game. Design your own fighter and compete both online or locally against other players' creations and the best fighters Bellator has to offer to level your fighter, master MMA techniques, unlock moves, earn belts and climb to the top of the world rankings.