All Articles:
Spider-Man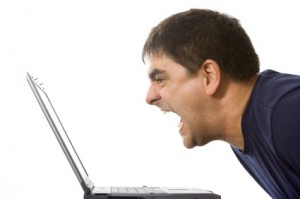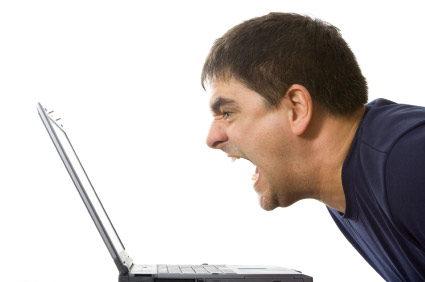 SAG-AFTRA, the largest union for voice actors and stunt performers in Hollywood, authorized a strike against some game developers and production studios nearly two weeks ago. Because of the strike, all work ceased on a number of in-development projects, including a few unannounced games, such as Madden NFL 18 and Brothers in Arms 4.
Today, the union updated their list of projects that aren't being struck, and it too includes a large number of unannounced projects.
Perhaps the biggest inclusion in the non-struck list is Guardians of the Galaxy: The Video Game (AKA "Blue Harvest"). It's easy to assume that Marvel is developing a tie-in mobile game for the film sequel, but it interestingly shares a production house with Telltale's The Walking Dead: A New Frontier. So it's not too far of a leap to assume that Telltale's mysterious Marvel project might star the Guardians of the Galaxy.
Call of Duty: Infinite Warfare, which launches this Friday, is also on the list, presumably because of the voice work needed for its Season Pass content. But the 2017 Edition of the long-running franchise, which is in the works at Sledgehammer Games, is included as well. The game is currently known as Call of Duty: Stronghold, though an additional codename, Call of Duty: Lethal Combat, is also included. Unfortunately, neither of these names gives us any idea where Sledgehammer is taking the Call of Duty franchise next.
Electronic Arts has four titles on the list, including Mass Effect: Andromeda. The other three are all listed under codenames, so all we can do is speculate as to what "Project X" (AKA "Delta"), "Walrus," and "Yuma" refer to.
WB Games also has four titles on the list, all under codenames: "Lego Zeus," "Metallica," "Sabbath," and "Kraken." I know it's just following the naming convention established by the others, but I would love a Lego retelling of the Greek myths.
Another mystery game is in the works at Take-Two, and it has three codenames. Dust (AKA "Dark Future & Aces High") could be literally anything. However, the references to gambling and deserts might lead some to make the leap to Red Dead Redemption 2.
Insomniac has a single game in the non-struck list and it goes by the codename "Sleepless." It's possible that "Sleepless" is a stand-in for their Spider-Man game, which does take place in "The City That Never Sleeps." I'd also wager that Final Fantasy Black is actually a codename for Final Fantasy XV, which has previously been referred to by Square Enix executives as the "dark side" to Final Fantasy XIII's "light side."
Finally, a listing for Project Atlas (AKA "Saints Row") is no doubt referring to Volition's recently announced Agents of Mayhem, which is said to take place in the same universe as Saints Row.
The SAG-AFTRA union plans to hold a second picket this Thursday, November 3, in front of the offices of WB Games in Burbank.
Posted in

Mobile, News, PC, PS4, Xbox One
Tagged

Agents of Mayhem, Call of Duty 2017, Final Fantasy XV, Guardians of the Galaxy, Mass Effect: Andromeda, Red Dead Redemption 2, Spider-Man
With Spider-Man: Homecoming set to open in theaters next July, it would be easy to assume that Insomniac's Spider-Man game is just a movie tie-in, and that it's also in the works for Microsoft's Xbox One and Nintendo's NX… but you would be wrong. Instead, Sony Interactive Entertainment was the driving force behind the title, and they're the ones who partnered with Insomniac to create the PS4-exclusive title.
And according to Creative Director Bryan Intihar (as told to the PlayStation Blog), this Spider-Man game won't be based on an existing comic storyline or the upcoming movie:
Spider-Man is one of the most iconic and well-known characters in the world, and we're thrilled to be given the responsibility to create a brand-new, authentic Spider-Man story. Nope, this isn't the same Spider-Man you've met before, nor is our game based on the upcoming movie. This is a more seasoned Peter Parker who's more masterful at fighting big crime in New York City. At the same time, he's struggling to balance his absurdly chaotic personal life and career. All while nine million New Yorkers depend on him for their safety… no pressure indeed.
Insomniac is committed to bringing Spider-Man's acrobatic abilities and webslinging to life, but they also want to create new "combat and blockbuster set-pieces" for the wallcrawler, as well as an increased focus on traveling through the environment with parkour.
There's currently no release date for Insomniac's Spider-Man game, but I've embedded the debut trailer up above so you can watch it once more.
In a news story that makes all the sense in the world, Sony announced tonight that a new Spider-Man game is being developed by none other than Insomniac Games, the team behind wild action titles like Sunset Overdrive and Ratchet & Clank. It definitely looks like this is the Spider-Man game we were meant to play, though no release date was given.
Spider-Man is a PlayStation 4 exclusive, and features an open-world environment.