All Articles:
Star child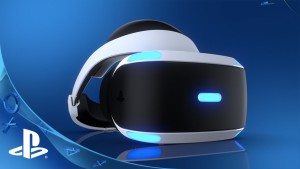 Sony debuted a sizzle reel featuring upcoming games for the PlayStation VR at their E3 Press Conference, and there's a lot to talk about. So let's get to it!
The biggest announcement was definitely The Elder Scrolls V: Skyrim VR, which transports everyone's favorite Bethesda game into glorious virtual reality. Skyrim VR will be released this November.
There's also The Inpatient , a survival horror game from Supermassive that takes place in a mental asylum and serves as a prequel to Until Dawn. Supermassive is also working on Bravo Team, a Call of Duty-ish first-person shooter featuring nail-biting battles.
Other PlayStation VR titles on display included Star Child, a beautiful 2D sci-fi side-scroller, and Monster of the Deep: Final Fantasy XV, an action-fishing game featuring characters from Square-Enix's latest entry in the series.
Finally, Moss is a mystical adventure starring a tiny field mouse. It definitely has a very strong Secret of Nimh feel to it.
Release dates were hard to come by for the rest of these PlayStation VR titles, but stay tuned to Warp Zoned for all the latest news. And you can find trailers for each one after the break. (more…)