All Articles:
Star Raiders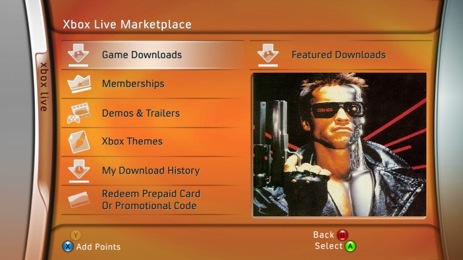 There's a huge sale going on right now on the Xbox Live Marketplace. Heavy hitters like Monday Night Combat and Shank are on sale for 600 Microsoft Points/$7.50, while two of my personal favorites, Housemarque's Outland and Twisted Pixel's The Maw, are down to 400 Microsoft Points/$5.
If you've been waiting for these games to go on sale, now's your chance to grab them up. Hit the jump for the full list of delicious savings. (more…)
Posted in

News, Xbox 360
Tagged

Bionic Commando: Rearmed, Bionic Commando: Rearmed 2, Blade Kitten, Dungeons & Dragons: Daggerdale, Ghostbusters: Sanctum of Slime, Islands of Wakfu, Might & Magic: Clash of Heroes, Monday Night Combat, Moon Diver, Outland, Section 8: Prejudice, Serious Sam HD, Shank, Star Raiders, The Maw, Trials HD, Trouble Witches Neo, Yar's Revenge

Microsoft has added a pair of games to the Xbox Live Arcade today:
Gatling Gears is a top-down shooter from EA that has been priced at 1200 Microsoft Points ($15) and Star Raiders is an update of the classic Atari 400/800 game that has been priced at 800 Microsoft Points ($10).
More information on both games can be found after the break. (more…)