All Articles:
Star Wars: Force Collection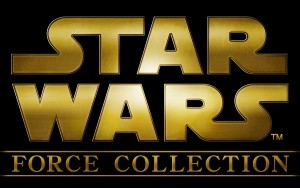 I have good news if you can't bear to wait until 2015 to get your hands on Star Wars: Battlefront: Konami is working on a new Star Wars and will release it on September 4. Wait a minute… let me check a calendar… why, that's just two weeks away! How is this possible?
It's possible because Konami is planning to release Star Wars: Force Collection, a collectible card game for iOS and Android devices, on September 4. The game will be available as a free download and will include over 230 cards based on characters and vehicles from all six Star Wars films. Using their cards, players will spend their time "completing quests, fighting battles, and collecting powerful cards and upgrades."
"Stating the obvious, Star Wars is an enormously successful franchise, and we saw great potential in the story to delight fans around the world with a deep game experience on mobile devices," said Tomoyuki Tsuboi, President of Konami Digital Entertainment. "Konami's proven capabilities in mobile game development and publishing, particularly in the card battle genre, are the perfect fit for Star Wars, and we're very pleased to bring this new experience to players around the globe."
Still, free is free.