All Articles:
Star Wars Pinball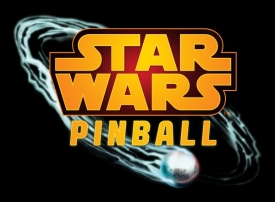 May the TILT may be with you! Zen Studios has added their Star Wars-themed pinball collection, Star Wars Pinball, to the Wii U eShop this week. Also available this week for the Wii U is a pair of NES classics: Donkey Kong and Metroid. Come to think of it, the lone addition to the 3DS eShop today, Super Mario Bros. 2, can also be considered an NES classic.
Next Tuesday, July 16, Nintendo will add three more games to their download services. Turbo: Super Stunt Squad, a game based on the DreamWorks animated film of the same name, will be available to download for the 3DS and Wii U. Finally, Shin Megami Tensei IV, the latest game in the popular RPG series from Atlus, will also be added to the 3DS eShop.
Nintendo and Atlus have also teamed up to offer a big bonus if you purchase Shin Megami Tensei IV by August 31. If you buy the game and you already own Fire Emblem: Awakening (or if you purchase it by August 31), you'll receive a $30 eShop credit. Score!
As always, more information on all of these games can be found after the break. (more…)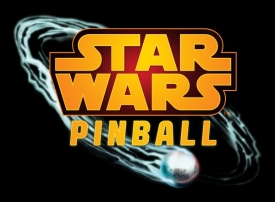 The Force will be with owners of Nintendo's Wii U on July 11 when Star Wars Pinball is added to the eShop.
Priced at $9.99, the Zen Studios-produced pinball compilation will include three tables set in the iconic Star Wars universe: "Star Wars Episode V : The Empire Strikes Back," "Boba Fett," and "Star Wars: The Clone Wars." The Wii U version will include two GamePad options: Off-TV play or a game information screen that includes "dot matrix, scores, and challenge information."
Star Wars Pinball was originally released for the PC, PSN, and XBLA in February.
Zen Studios will be bringing three Star Wars-themed pinball tables to a download service near you this month. Star Wars Pinball will be available as a standalone app on the Apple App Store and the Google Play Android Store. It'll also be released as downloadable content for Pinball FX 2 (Xbox Live Arcade, Windows 8), Zen Pinball 2 (PlayStation Network, Vita, Mac App Store), and Zen Pinball (Apple App Store, Google Play).
"It's been over 30 years since Star Wars, videogames, and solid state pinball all burst onto the entertainment scene, and their popularity endures today. We're excited to be combining all three for the very first time," said Neil Sorens, Zen Studios' Creative Director. "Our designers are huge Star Wars fans, and you can expect every detail in every table to reflect their passion for the Star Wars universe."
The three tables will be based on three of the biggest names in Star Wars history: The Empire Strikes Back, Boba Fett, and Star Wars: The Clone Wars. Screenshots and more details can be found at the game's official site, StarWarsPinball.com.
Approve of this, I do.