All Articles:
Star Wars: The Force Unleashed II

When it was released back in 2008, Star Wars: The Force Unleashed was met with stinging jabs from the critical community. Some of the game's oft-mentioned flaws included repetitive combat, a poor camera, lame boss fights and a nearly broken targeting system. I did not share my compatriot's problems with the game and actually found The Force Unleashed to be one of the better action-adventures of 2008.
But here we go again with Star Wars: The Force Unleashed II. (more…)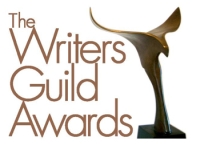 The Writers Guild of America yesterday announced the nominees for the 2011 Writers Guild Award in Videogame Writing (but it's a shame that no one at the WGA knows that "video game" is two words).
This year's nominees cover some familiar territory as three of the six nominees are sequels to previous nominees: Assassin's Creed: Brotherhood, Fallout: New Vegas and Star Wars: The Force Unleashed II (the original Force Unleashed actually won in 2009). But don't count out the three newcomers, including God of War III, Prince of Persia: The Forgotten Sands and Singularity.
The winner will be announced at a bicoastal ceremony (one in New York and one in LA) on Saturday, February 5. Congratulations to all the nominated writers, which you can find after the jump. (more…)