All Articles:
StarCraft: Ghost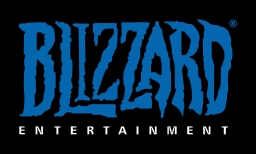 In an interview with Polygon, Blizzard CEO Mike Morhaime has confirmed that the company's upcoming MMO, Titan, has been canceled. Development on Titan previously hit a snag when Blizzard delayed it into 2016 "at the earliest" last year. This massive delay was due to Blizzard blowing up their work on the game to start from scratch. According to Morhaime, that wasn't enough to save Titan:
"We didn't find the fun," Morhaime continued. "We didn't find the passion. We talked about how we put it through a reevaluation period, and actually, what we reevaluated is whether that's the game we really wanted to be making. The answer is no."
Morhaime is unsure if the developer will ever try their hand at an MMO again, but he still has big plans for World of Warcraft. "My hope personally is that we'll support it forever," he told Polygon. And finally, after being "on hold" for years, Morhaime also confirmed that StarCraft: Ghost is officially canceled as well:
"It's always really, really hard to make those kind of decisions. It was hard when we canceled Warcraft Adventures. It was hard when we canceled StarCraft Ghost. But it has always resulted in better-quality work."
The decision to cancel Titan was definitely affected by Hearthstone: Heroes of Warcraft, which just notched its 20 millionth player last week.

The boys at Blizzard are nothing if not optimistic. Seven years after active development for StarCraft: Ghost ended (and almost a full year after last discussing the game's status), Blizzard's Matthew Burger confirmed that it has still never been officially canceled during an interview with a Official PlayStation Magazine UK editor at this year's PAX East show:
OPM: Is StarCraft: Ghost still an active project for Blizzard?

Burger: It's on hold. It has never been cancelled.

OPM: So it might still get released?

Burger: Maybe.
If you recall, StarCraft: Ghost was a stealth action game in development at Nihilistic Software (and later, Swingin' Ape Studios) for the PS2, GameCube, and Xbox. After four years of starts and stops, the game was put on "indefinite hold" in 2006. Presumably, if StarCraft: Ghost were released in the future, it would make the leap to the PS3, Xbox 360, or Wii U. But since this would require Blizzard to, more or less, rebuild the game from the ground up, I'd say there's not much difference between "on hold" and "canceled."
But as OPM UK's David Meikleham says, if Gearbox can release Duke Nukem Forever, no game can ever truly be considered dead.

As Blizzard continues to toil away on an "unannounced" console version of Diablo III, it's important to remember that the RPG isn't the company's first foray into console development.
Way back in 2002, Blizzard announced StarCraft: Ghost for the GameCube, PlayStation 2, and Xbox. Ghost would have eschewed the birds-eye view of StarCraft for a more personal view of the battle as a psychic warrior named Nova. However, players would never get the chance to play this stealth action title as Blizzard put it on "indefinite hold" in 2006. In the years since, the company has always been quick to point out that the game hasn't been cancelled.
Fast forward to today, and a Kotaku interview with StarCraft II Lead Designer Dustin Browder. When asked about Ghost, Browder confirmed that no one at Blizzard is talking about it, but he assures us that could change in the future:
"There are no plan. I'm not saying we won't ever, but I'll tell you what I do know: There are no meetings going on. There is no team. No one talks about doing it.

It doesn't mean that in two years from now, we won't have those meetings, the team won't be formed, but there is literally nothing happening around that game right now that would indicate that there's any likelihood that it will happen."
So there you have it, StarCraft: Ghost is still comatose, but not dead. Thanks for the update, Blizzard!