All Articles:
SteinsGate 0

PlayStation 4 owners will get a chance to play a game that has been in the works for more than a decade next week… but believe it or not, they'll get the chance to do that this week as well. First announced in 2006, Square Enix released their epic action RPG, Final Fantasy XV, on the PS4 this week. Players will take control of Noctis and his friends as they embark on a quest to reclaim their homeland from an invading army.
Also available this week is Ubisoft's snow-covered extreme sports sim, Steep. Players will be able to ski, snowboard, paraglide, or wingsuit down the Alps in a PS4 game that'll be available this Friday.
Finally this week, PQube will continue the SteinsGate saga with SteinsGate 0 for the PS4 and Vita. The first game in the series is one of the most popular "visual novels" of all time, and the time-bending prequel takes players back to how it all began.
More information on all of these games can be found after the break. And a full rundown of this week's new add-ons and discounts will soon be available at the PlayStation Blog. (more…)

After ten years of hard work (and a name change and a platform shift), Square Enix is finally ready to unleash Final Fantasy XV on the world. Set to launch this week for the PS4 and Xbox One, the game follows Noctis and his friends in a world of magic and technology that's on the brink of war. It's a pretty standard setting for the Final Fantasy franchise, but its epic development period certainly adds an extra layer of intrigue to things.
A number of other games will be available on store shelves this week, but none of them have the same level of hype.
Of course, that's probably exactly how Nintendo would like fans to look at Super Mario Maker For Nintendo 3DS. The level editor is slightly shrunk down from its Wii U debut (levels can no longer be uploaded online, for example), but players will still be able share levels locally, and the brand new Medal Challenge looks interesting.
Ubisoft has a trio of new games available in stores this including the extreme sports simulation Steep (which includes skiing, snowboarding, paragliding, and wingsuiting) for the PC, PS4, and Xbox One. Open world hackathon Watch Dogs 2 will make its PC debut this week, and The Crew: Ultimate Edition will collect the original game and all of its downloadable content into a single package on the PS4 and Xbox One.
Finally this week, PQube will release the time-bending visual novel SteinsGate 0 for the PS4 and Vita.
The full list of this week's new retail releases can be found after the break. (more…)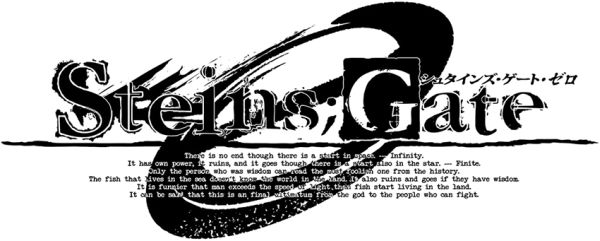 PQube has announced that SteinsGate 0, the prequel to one of the most popular "visual novels" of all time, will be released for the PS4 and PS Vita on November 29. If you're interested in the behind-the-scenes work that goes into translating a game of this size, SteinsGate 0's Localisation Lead, Adam Lensenmayer, shared some thoughts about the localization process at the PlayStation Blog:
Over the last year I feel like I've really gotten to know the cast, like they're a part of me. Localizing SteinsGate 0 was a really big job — a 5 month project from the time we got the script to the turn-in date. We worked at it several hours a day, five days a week. The project came to us in the form of several massive spreadsheets, and we started at the beginning and worked our way to the end.
Lensenmayer also promised that SteinsGate 0 will answer "the biggest, most long-running mystery in the series," and a new trailer for the game can be found after the break. (more…)