All Articles:
Storm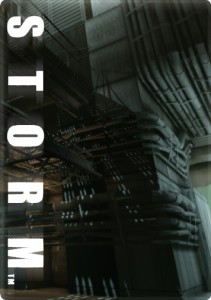 Starbreeze Studios (the team behind last year's Syndicate reboot and the Chronicles of Riddick games) has very quietly announced their next project: Storm.
Described as a co-op (co-operative) sci-fi (science fiction) FPS (first person shooter), Starbreeze refers to the game as "our future." The developer didn't reveal any platform information or a release window, but they did upload the very snazzy logo to your left.
And don't forget, they've still got Brothers: A Tale of Two Sons set for the Spring.