All Articles:
Sumioni: Demon Arts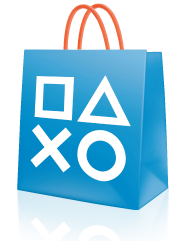 Tuesday is ticking to a close and Sony has updated the PlayStation Store with a quartet of new games. There's the inky Vita adventure Sumioni: Demon Arts; Tecmo Koei's demon brawler, Warriors Orochi 3; an HD remake of a classic platformer, Rayman 3 HD; and Warhammer 40,000: Space Marine, THQ's action spinoff of the tabletop game.
Details (and pricing) for all of these titles can be found right here with a full list of new game add-ons at the PlayStation Blog.
PSN Games
Warriors Orochi 3 ($49.99)
Years after the battle against Orochi, the Serpent King, the heroes of the Three Kingdoms and Warring States face a new threat. A terrible and colossal monster casts its shadow across the land and defeats most of the brave warriors.
Rayman 3 HD ($9.99)
Embark on a fantastic and humorous journey with Rayman and Globox to save the Crossroad of Dreams.
PS3 Full Games
Warhammer 40,000: Space Marine ($39.99)
Step fearlessly into the heart of combat as Captain Titus of the Ultramarines, unleashing visible violent death against the enemies of mankind in the first 3rd person action shooter set in the dark future of the Warhammer 40,000 universe.
PS Vita Games
Sumioni: Demon Arts ($19.99)
Take control of Agura, a Sumioni, or "Inkdemon", who's been called upon to white out a blot of evil upon feudal Japan. Guide him through 2D side-scrolling levels and unleash his powers by drawing brush strokes on the touchscreen.