All Articles:
Super Mario 64
Welcome to this week's Nintendo eShop update, where Wii U owners can now download the handheld remake of Mario's first foray into the 3D space, Super Mario 64 DS. I've never thought about it before, but the Virtual Console can get weird sometimes.
Speaking of weird, 3DS owners will be able to download a Demo Version of Phoenix Wright Ace Attorney: Spirit of Justice beginning today. The game, which will be available exclusively through the 3DS eShop on September 8, features a section from the game's first courtroom clash between Phoenix Wright and his new adversary, Royal Priestess Rayfa.
Capcom is tripling down on the 3DS eShop with a trio of Street Fighter games that were originally released for the Super NES back in the go-go 90s.
First up is Street Fighter II Turbo: Hyper Fighting, the first update to the original Street Fighter II. Capcom exponentially increased the speed of the game and fans were finally able to play as M. Bison and the other bosses. Next, we've got Super Street Fighter II: The New Challengers, the final update to Street Fighter II on the Super NES, and the game that added Cammy to the franchise. Finally, the Super NES adaptation of the second game in the "Alpha" prequel series, Street Fighter Alpha 2, comes to the Virtual Console this week.
More information on all of these games (and a few other new releases) can be found after the break. (more…)

Nintendo 64 and DS games have been added to the Wii U eShop… and it's about time!
Announced yesterday as part of Nintendo's latest Nintendo Direct presentation, Super Mario 64 and Yoshi's Island DS are both now available to download on the Wii U. And if you're going to start offering games from a new platform on the Virtual Console, it's definitely a good idea to start with a pair of critically-acclaimed titles such as these.
More N64 and DS games will follow in the future with WarioWare: Touched! penciled in for April 9 and Donkey Kong 64 for April 16.
But if you're looking for new releases on the 3DS available this week, there's a few of those too. First up is Story of Seasons, the next official game in the Harvest Moon series from Marvelous. If you're wondering about the name change, it's because the separation of developer Marvelous and former publisher Natsume. Natsume owns the "Harvest Moon" trademark and they weren't willing to sell it to the developer or new publisher XSEED. Also available is BoxBoy!, a black-and-white puzzle platformer from the creators of the Kirby franchise.
More information on all of these games (and a few other new releases) can be found after the break. (more…)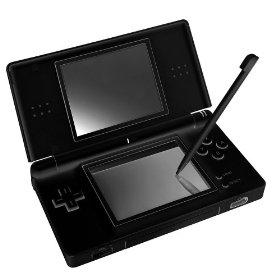 The Nintendo DS Lite is getting a price cut down to $99.99, making it ridiculously affordable. If there are any people left on this planet without a DS – aside from Jack Tretton – they should seriously consider this the best time to hop in with both feet. All five of the people without a DS already, that is.
On top of that, Nintendo will also be changing the packaging of six of the Mario games that "represent some of the best-selling fan-favorite Nintendo DS games of all time." The games will now come in red packaging, making them easy to identify. Those six games are:
Mario & Luigi: Bowser's Inside Story
Mario Kart DS
Mario Party DS
Mario vs. Donkey Kong: Mini-Land Mayhem!
New Super Mario Bros.
Super Mario 64 DS
No word on whether or not the red packaging will also come with a price drop as well. As for me, well, I've got a DS… and a DS Lite… and a DSi… errr, and a 3DS. But if there was any way I could get this beauty for $99.99, I would do it in a heartbeat.