All Articles:
Super Monkey Ball: Banana Splitz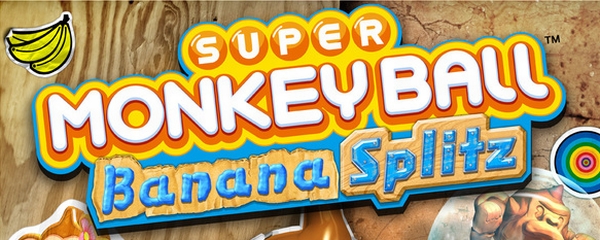 Sega has announced that Super Monkey Ball: Banana Splitz will be available for the Vita on October 23. Are you ready to experience more monkeyshines with AiAi, MeeMee, GonGon and Baby? Here's what Sega has lined up for the game:
Super Monkey Ball: Banana Splitz contains more than 100 stages of puzzle mayhem and eight mini-games (including such fan favorites as Monkey Target and Monkey Bingo) as well as a full complement of Vita-specific features that take advantage of the powerful handheld console. Tilt control functionality allows gamers to step inside the Monkey Ball and negotiate the game world using motion control, while the PS Vita's camera can be used to capture real-world objects to create custom stages within the game.