All Articles:
Temple Run 2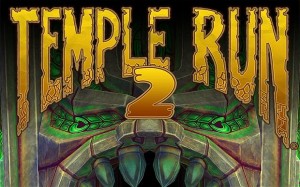 Temple Run 2 is one of the biggest games currently available for mobile platforms. The game racked up over 50 million downloads within two weeks of its mid-January release, and its surely surged past the 100 million mark by now (or, if not, it will soon). The game has also been plagued by a bug that prevented some players from completing some of the higher level Objectives. But with today's new version 1.1 update, that bug is a thing of the past!
The update also adds multiple opportunities to collect more cons including daily and weekly challenges as well as Friend Challenges. Imangi Studios assures us it squashes another pesky bug where you couldn't "stack" two powerups of the same type.
So what are you waiting for? It's… Time… To… Start… Running!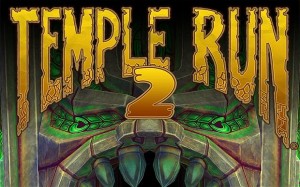 Temple Run 2, sequel to Imangi Studios' original Temple Run, was downloaded by quick fingers over 20 million times in just four days on the App Store. In that time, there have been over 210 million game sessions, which adds up to over 1,775 years of gameplay.
Holy. Crap.
It only took eight hours for the game to get to the #1 Free App, and right now, it's the #3 Top Grossing App. How long will it take it to overcome the original, which has been downloaded over 170 million times across the App Store, Amazon Marketplace, and Google Play?
Temple Run 2 is currently available for free from the App Store on iPad, iPhone, and iPod Touch. It's due to come out on Android devices later this week.