All Articles:
Terminators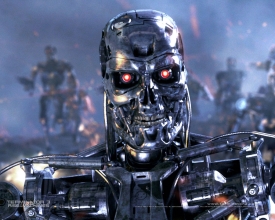 Reef Entertainment obtained the license to produce games based on the Rambo films in 2011 and plans to release Rambo: The Video Game later this year. So what's next for the UK publisher? Why, another 80s action franchise, of course.
Today, Reef announced that they've obtained the license to produce PC and console games based on The Terminator and Terminator 2: Judgment Day. A spokesman for the company said that developers at Reef are "studying all aspects and influences of the Terminator universe" and that the company wants to "create a game that does great justice to the motion pictures."
The publisher plans to reveal more details about the first game to emerge from this agreement, which will be titled Terminators, at a later date.