All Articles:
Test Drive Unlimited 2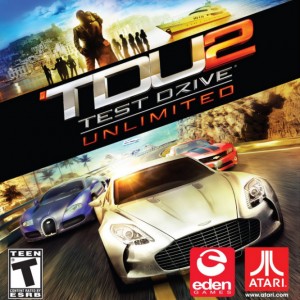 We gave Test Drive Unlimited 2 a decent score, but the game wasn't free of issues, and it certainly had a couple bugs. Network issues, exploits, and corrupt saves have been fixed on the PC version, even repairing some corrupted save files, and console patches are in the pipeline at Sony and Microsoft. Taking it one step further, Eden Games have announced that the first DLC, the "Exploration Pack," featuring Lancia Stratos version Rallye, 1969 Dodge Charger, and new wrecks to explore will be available for free. Eden wants you all to know, "the team spends a great deal of time looking at community feedback, so please keep posting your comments to the official TDU2 forums and we look forward to seeing you in Ibiza."
Sounds like a good PR move on their part, and free DLC is always a good thing. There's no date on when those patches will be certified or when the Exploration Pack is coming, but stay tuned for more Test Drive Unlimited 2 info.

The original Test Drive Unlimited was a legitimate sleeper hit in the earliest days of the Xbox 360. Thanks to its combination of classic arcade-style racing, the stylish open world map of Oahu, and the introduction of Massively Open Online Racing (better known as M.O.O.R.), TDU garnered a loyal following. However, that was over four years ago, and for a while it seemed the Unlimited series would be a one-and-done. Thankfully, last year, Atari and Eden Games satisfied the demands of the followers by announcing Test Drive Unlimited 2… and now it's here. Was it worth the wait? (more…)

After you're done watching the Packers and Steelers in tomorrow's Super Bowl, Mario and friends has five more sports for you to enjoy with Mario Sports Mix on the Wii.
Also available this week is Atari's open world racer Test Drive Unlimited 2 (PC, PS3, Xbox 360) and the return of the irreverent trivia series You Don't Know Jack (DS, PC, PS3, Wii, Xbox 360).
Speaking of returns, Dr. Kawashima is back in the brain training game with Body and Brain Connection, an Xbox 360 Kinect exclusive. And finally, Tecmo Koei plans to release Trinity: Souls of Zill O'll, an action RPG for the PS3.
The full list of the rest of this week's new releases can be found after the break. (more…)