All Articles:
That Next Game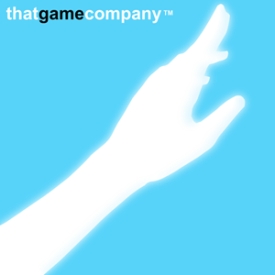 Are you a fan of Flow, Flower, or Journey?
If so, you're likely well aware that thatgamecompany is responsible for all three titles. But you might not know that the developer has been working on a followup to their minimalist quasi-trilogy since at least 2013.
At the time, Asher Vollmer, a former staff member at thatgamecompany and the creator of Threes, said their project "[is] going to change the industry in a really positive way." Today, thatgamecompany delivered a small glimpse at their mysterious new project through Twitter.
Aside from a cryptic caption ("a game about giving") and an image depicting one candle lighting another, we don't know much about That Next Game, which will launch on multiple platforms as a multiplayer-focused game. Hopefully, we'll learn more about it soon, and you can find the teasing tweet after the break. (more…)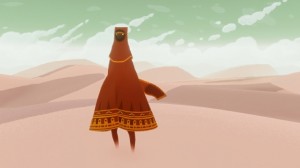 It's a good day for thatgamecompany, and for fans of their lovely, immersive games. The company has just announced on their website that they have raised $7 million in funding. "We are happy to partner with Capital Today and a team of other investors who share our vision in making meaningful interactive experiences that inspire, connect, and emotionally touch the hearts of players around the world," Studio Manager Sunni Pavlovic wrote.
This means that the company's upcoming project will now be entering its next development phase. They'll also "begin laying the infrastructure to self-publish, market, and distribute on our own terms for this next project and beyond," which is huge for a company whose games were once exclusive to Sony.
Thatgamecompany has already brought us Flow, Flower, and Journey, and I'm delighted to hear they have another game in development – though I'm sad to think of a game without Kellee Santiago on board. Either way, I'm still eager to hear more about it, but they don't have much to tell us yet. "Since finishing Journey, the team has been hard at work to make an emotionally engaging experience centered around human connections for players of all ages and backgrounds. We're eager to share more information with everyone as we get further into development."
Here's hoping the wait isn't long.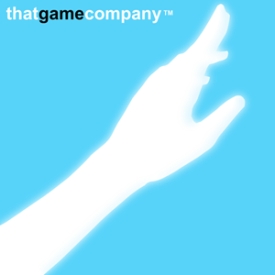 Asher Vollmer used to work for thatgamecompany. He joined the developer right out of college, but in the last few days he's decided to go independent (um… independent-er). But before he left, he revealed a few tidbits about the company's "New Game" in a farewell post on his tumblr page.
According to Vollmer, "New Game" is bigger than anything thatgamecompany has done before. He doesn't mean big as in a large game, though it is large enough that it'll likely be years before we get a chance to play it. But Vollmer thinks it'll be worth the wait, in a big way:
Obviously I can't divulge any details about it, but… It's going to be huge. And I don't mean it's going to be a long sprawling game, I mean it's going to be an IMPORTANT game. I genuinely believe it's going to change the industry in a really positive way.
You could argue that Journey changed the game industry in a positive way, so if anyone can back up this claim, it's thatgamecompany.