All Articles:
The Boondock Saints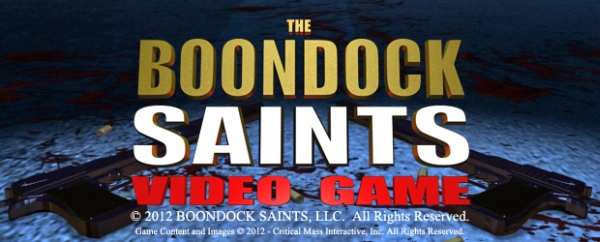 Critical Mass Interactive has announced that they've been awarded a development deal by director Troy Duffy for The Boondock Saints Video Game. The short blurb on their website also confirms that we'll learn more at E3 2012. But that's not until June, so let's start speculating now!
Critical Mass is best known for performing design assistance on games like Rift, Tron: Evolution, Tabula Rasa, and Epic Mickey. If they're going it alone on The Boondock Saints, I believe it'll be their first solo developer credit.
As for what platforms it'll appear on, that was unconfirmed, but the smart money's on mobile platforms. As fun as the first Boondock Saints film was (I can't bring myself to watch the second), I don't know how many people are clamoring for a game adaptation.
But, believe it or not, there's already an iOS game based on the franchise. Released in 2010, The Boondock Saints Mobile Game is a twin-stick shooter that was actually fairly well received.
So that's all I've got for speculation. Oh, wait, one more. Maybe the MacManus brothers will switch to crossbows in their saintly quest!