All Articles:
The Dishwasher: Vampire Smile

Microsoft has performed their weekly update of the Xbox Live Arcade and added two new titles to the download service today.
The Dishwasher: Vampire Smile is the latest stylish side-scroller from Ska Studios. Priced at 800 Microsoft Points ($10), it tells the continuing tale of Yuki's bloody quest for revenge.
Also available this week, and also available for 800 Microsoft Points, is THQ's Red Faction: Battlegrounds. The vehicular combat game features four-player modes and rewards players with Red Faction: Armageddon unlockables (which releases on May 31).
Danny Bilson, THQ's Executive Vice President of Core Games said, "This explosive arcade game is a throwback to top-down, four-player racers of the past, yet with story tie-ins and unlockable weaponry that you will experience in our most futuristic game, Red Faction: Armageddon. Great on their own, playing either will make the other that much more enjoyable – exactly what we want from our transmedia projects."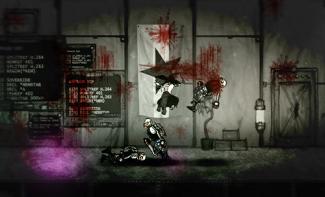 The sequel to Ska Studio's 2009 sidescroller hit will be coming on April 6 when The Dishwasher: Vampire Smile releases for Xbox Live Arcade. With 13 campaign levels, 50 challenge levels, and stereoscopic 3D, this game is a pretty good deal at 800 MS Points.
The full game will also be available at PAX East this weekend in Boston, featuring the entire game's campaign, co-op, and arcade modes to check out. You'll be able to find Ska Studios at booth 607 in the Expo Hall.