All Articles:
The Elder Scrolls 6
Back in February, Bethesda's Todd Howard revealed that his team is hard at work on three unannounced projects. More specifically, Howard said they were "big and crazy" projects that would still be recognizable as "Bethesda-style games."
Today, the Studio Director sat down with Geoff Keighley for an E3 2016 interview and confirmed that one of those projects is the long-awaited Elder Scrolls VI:
[Elder Scrolls 6] is kind of like the elephant in the room, always, when we talk about anything. And you know, I think it's good in these moments to tell our fans yes, of course we are [working on it] – it's something we love – but it is… you know, I have to be careful what I say, it's a very long way off.
Howard continued by saying that Bethesda's three projects are "bigger than everything we've done" and that the ideas they have for The Elder Scrolls VI probably couldn't be done with today's technology:
I could sit here and explain the game to you, and you would say, 'That sounds like you don't even have the technology. How long is that going to take?' So it is something that's going to take a lot of time, what he have in mind for that game, and we actually have two other large projects we're also doing that are bigger than everything we've done. People will probably hear about those even before Elder Scrolls 6. That'll make sense many years from now.

We think very long term. We're not a developer that's going to rush something like this out. When you think about what is the future of that kind of game, we have a pretty good idea of what that's going to be, and it's just going to take technology and time we don't necessarily have right now.
Last night, Howard also revealed that Bethesda is working on an Elder Scrolls V: Skyrim Special Edition for the PC, PS4, and Xbox One.
Todd Howard, the Studio Director at Bethesda Game Studios, sat down for a chat with comedian Pete Holmes during last week's DICE Summit and dropped a nuclear-sized bombshell… Bethesda is hard at work on three unannounced games. According to Howard, the three projects will be "different" from anything the studio has done in the past while still being recognizable as a "Bethesda-style game":
"We actually have three kind of longer term projects we're doing… We'll talk about them at a much future date, but they're different than anything we've done before while also being a Bethesda-style game. Big and crazy, but in many ways different than anything we've done before."
It's interesting that Howard emphasized the differentness of the titles, as many people believe that Bethesda is currently toiling away on The Elder Scrolls VI. Whatever they're up to, the developer will receive some help from the newly launched Bethesda Montreal office.
A complete recording of Howard's sitdown with Holmes has been embedded above.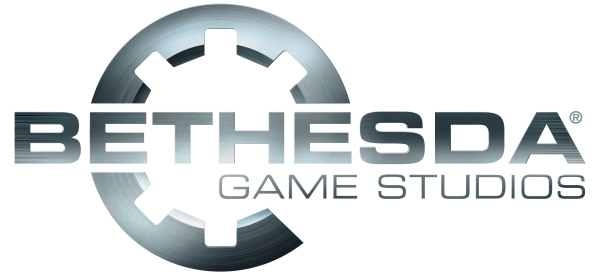 With Fallout 4 scheduled for release this Fall, and an inevitable set of expansions sure to follow, Bethesda Game Studios is unlikely to have much time to think about the next entry in the Elder Scrolls series. In fact, Bethesda's Pete Hines told DualShockers during this year's Gamescom expo that it will probably be a "very long time" before we hear anything about The Elder Scrolls VI.
Bethesda's Vice President of Marketing told the publication that Bethesda Game Studios is 100% focused on Fallout 4, and that the team isn't large enough to handle multi-game development. And even then, it's always possible that the next from Bethesda Game Studios won't be a sequel to The Elder Scrolls V: Skyrim.
Of course, fans can still get their Elder Scrolls fix with The Elder Scrolls Online, an MMO that was developed by ZeniMax Online Studios. ESO's first expansion, Imperial City, should be available in the next few weeks.