All Articles:
The Escapists
Team17 and Mouldy Toof Studios are going to make another grand escape with today's launch of The Escapists on the Xbox 360. Originally released on the PC and Xbox One back in February, the retro-styled overhead prison break simulator can now be purchased on Microsoft's previous-gen console for $19.99. And if you're an Xbox Live Gold subscriber, the game is even more of a steal (just $13.39) for a limited time.
The Escapists is now available to download for the Xbox 360 through the Xbox Games Store. Here's a little more information about the game, courtesy of Team17 and Mouldy Toof Studios:
Experience a light-hearted insight into everyday prison life with the award winning indie hit, The Escapists. Master the routine, plan your strategy, then execute your escape in the break simulation sensation of 2015. Whilst the aim of the game is simply to escape, the detail is in the execution where in between attending roll calls, mealtimes and doing your allocated jobs, you should grab every chance to plan your escape.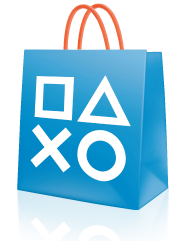 Today's PlayStation Store has a nice indie bent to it including multiple PS4 titles, a handful of PS3 games, and even a Vita game (though it's the definitely-not-indie portable rendition of Tetris Ultimate from Ubisoft). So what else is new to the Store this week? Well…
The Escapists brings its 8-bit jailbreak sim to the PS4.
Skulls of the Shogun: Bone-A-Fide Edition, an RTS/fighting game hybrid, appears on the PS4 two years after its Xbox 360 debut.
Class of Heroes 2G is an RPG that has finally made its way to America more than five years after its Japanese launch.
More information on all of these games (and a few others) can be found after the break. And a complete rundown of this week's new game add-ons and discounts can be found at the PlayStation Blog. (more…)