All Articles:
The Last of Us 2
You didn't think Naughty Dog was coming to the 2016 PlayStation Experience to just unveil a co-op expansion for Uncharted 4 did you? The powerhouse developer also wanted to give us a taste of their next game… The Last of Us Part II.
In development exclusively for the PS4, The Last of Us Part II takes place several years after the first game, and first trailer shows an older, and heavily scarred, Ellie (again played by Ashley Johnson) strumming a guitar while surrounded by bodies. Joel (once again voiced by Troy Baker) also makes an appearance.
As of right now, The Last of Us Part II doesn't have a release date.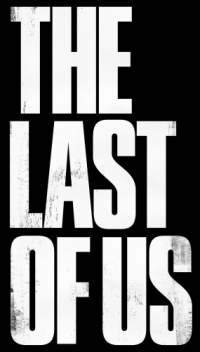 It's no secret that Naughty Dog wants to make a sequel to The Last of Us, but development on The Last of Us 2 was put on the back burner as the studio completed their next adventure with Nathan Drake. But now that Uncharted 4: A Thief's End is finished, Naughty Dog is ready to start pre-production work on a sequel to Joel and Ellie's cross-country trek. But first, the team will have to complete work on Uncharted 4's single-player downloadable content.
Naughty Dog's Creative Director, Neil Druckmann, told GamesRadar about the studio's current timetable earlier today:
"Before my partner, Bruce [Straley] and I, my directing partner, came on to Uncharted 4 we were working on prototypes for different ideas within The Last of Us universe," says Druckmann. He also teases that "without going into specific genres [there were] ideas outside the The Last of Us," as well.

However, according to Druckmann, "all those things were left on hold when we had to come onto Uncharted 4 to direct the project." Which obviously leaves the question: when will he and Bruce get back to thinking about clickers? "Our next focus is the single player [Uncharted 4] DLC and then, once we have enough resources, resurrect all those prototypes; see where we're at, see where the teams at, what they're excited for and go from there."
Because of the nature of prototypes, it's important to remember that Druckmann and his team might never give the green light to The Last of Us 2. And as he eludes to above, the developer could move on to a brand new intellectual property after the completion of Uncharted 4's DLC. Whatever happens, I'm sure we're all eager to find out what Naughty Dog is up to next.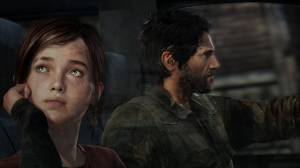 There's always something going on at Naughty Dog. Neil Druckmann, the writer and creative director of The Last of Us, told Eurogamer that the Dogs are considering a sequel to that game or creating a new property as their next project.
"We just wrapped up Left Behind, and Bruce Straley, the game director, and I have been doing this for over four years now. So it's just time for a break, and to recharge the batteries… We have started brainstorming some stuff. To be honest, some of them are sequel ideas, and some of them are brand new IP – we've spent the last few weeks brainstorming new IP. So we have to get some good steps and see… It's kind of like how we approached Left Behind. Can we tell people a story that's really worth telling, and that's not repeating itself? And if we can't, where can we get inspired – what is something that's really going to challenge us, and push storytelling in this medium forward?"
The Last of Us: Left Behind, which comes out next week, is the game's first – and the only – single-player DLC. This prequel will give us more insight into Ellie's past, focusing on a friendship she had before she met Joel.
I can't imagine a sequel to The Last of Us, but there have been plenty of times I couldn't imagine a sequel and I was blown away (Dead Space 2, anyone?). I'm looking forward to seeing what the Dogs have planned for us.