All Articles:
The Last of Us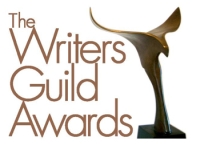 The Writers Guild of America has announced the nominees for this year's Outstanding Achievement in Videogame Writing award, which they use to honor the best game writing of the year.
Continuing their love affair with Ubisoft, the Guild nominated both new entries in the Assassin's Creed franchise, Assassin's Creed: Unity and Assassin's Creed: Freedom Cry, for this year's Writers Guild Award. Two other games are have also been nominated this year, Creative Assembly's Alien: Isolation and Naughty Dog's The Last of Us: Left Behind expansion. The full list of nominated writers can be found here:
Alien: Isolation (Sega)
Writers: Dan Abnett, Dion Lay, Will Porter

Assassin's Creed: Freedom Cry (Ubisoft)
Lead Scriptwriter: Jill Murray
Scriptwriter: Melissa MacCoubrey
Story: Jill Murray, Hugo Giard, Wesley Pincombe

Assassin's Creed: Unity (Ubisoft)
Story: Alexandre Amancio, Sylvain Bernard, Travis Stout
Scriptwriting: Alexandre Amancio, Travis Stout, Russell Lees, Darby McDevitt, Ceri Young
Additional Scriptwriting: Jeffrey Yohalem

The Last of Us: Left Behind (Sony Computer Entertainment)
Written by: Neil Druckmann
Writers from Naughty Dog and Ubisoft have been trading off top honors at the WGA Awards for the last five years. Naughty Dog prevailed last year for their work on The Last of Us, following wins for Uncharted 3: Drake's Deception (2012) and Uncharted 2: Among Thieves (2010). In between, Ubisoft collected a pair of WGA Awards for Assassin's Creed III: Liberation (2013) and Assassin's Creed: Brotherhood (2011).
If history repeats itself, writers from Ubisoft will be hoisting a trophy in victory when the winners of the 2015 Writers Guild Awards are announced on February 14.