All Articles:
The Long Dark
The Long Dark, Hinterland's open world survival game (you know, the one without zombies), has received a lot of updates since it's successful Kickstarter campaign in 2013. Along the way, it's become a great example of Early Access done right. The developer is at it again with the newest update, "Deep Forest," which provides a lot of changes to the game on the PC and Xbox One. Though these changes are designed to make the game easier, which could make hardcore survivalists unhappy.
The changes are designed to make the game easier to understand, and make it easier to survive it's harsh world by making it more realistic. For example, there's now a wind shield icon to indicate when you're shielded from the wind, and there are new modes that allow you to instantly counteract freezing via campfires. You can now break down furniture and even curtains to use as fuel for a fire. The developer also made a few little tweaks to the game such as an updated sprinting animation and enhanced graphical settings.
You can check out the full changelist at Hinterland's official website. It's mostly small changes that fans have been complaining about, small changes that usually add up over time that make a game much better.
Now if only Hinterland would give us an update on the highly touted story mode that hasn't been mentioned since 2013…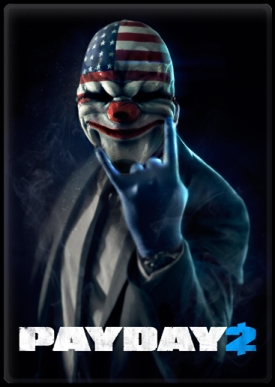 This week's Xbox Games Store update is a big one for Microsoft as the consolemaker has begun offering "Xbox Game Preview" titles for download on the Xbox One. This Steam-like service gives Xbox One owners the chance to support developers by purchasing in-development games. In return, gamers get to play these games before anyone else. Two Xbox Game Preview titles were added to the Xbox storefront earlier this week… Elite: Dangerous and The Long Dark.
Elite: Dangerous, the fourth game in the very influential Elite franchise, is in the works at Frontier Developments. After acquiring a small starship, players will make their way across a "futuristic cutthroat galaxy" in a deep spacefaring simulation. Meanwhile, The Long Dark is bit more earthbound as players will attempt to survive in the frozen wilderness.
Outside of the Xbox Game Preview program, Overkill released Payday 2: Crimewave Edition for the Xbox One this week. Overkill's cooperative heist simulation was originally released for the Xbox 360 in 2013, but the Crimewave Edition comes bundled with all previously-released downloadable content and an enhanced graphics engine.
More information on all of these games can be found after the break. (more…)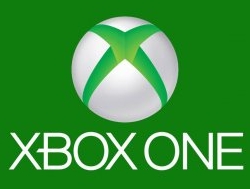 Beginning today, Xbox One owners will be able to purchase in-development as part of Microsoft's Xbox Game Preview program. Similar in style to Steam's Early Access program, Xbox Game Preview will allow developers to put unfinished games on the Xbox Games Store and players will be able to purchase. However, to avoid abuse of the system, Microsoft is asking all developers to create a demo version of their game so players can try before they buy.
For now, the program is launching with just two games. Elite: Dangerous, a spaceship simulator from Frontier Development, and The Long Dark, a survial game from Hinterland, will both be available beginning today within a special Xbox Game Preview section of the Xbox Games Store.
More games will be added to the Xbox Game Preview program in the future, including Might and Delight's Shelter and Bohemia's DayZ.