All Articles:
The Maw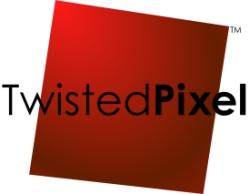 The "Twisted Pixel Games Bundle" (Comic Jumper, Splosion Man, Ms. Splosion Man, and The Maw) was added to the Xbox Live Arcade on April 12 for the low, low price of 800 Microsoft Points ($10). Purchasing all four games separately would run you $45, so it's a fantastic deal for anyone interested in Twisted Pixel's oeuvre. If you still haven't picked it up, today is the last day you can get it at the discounted price.
Tomorrow, May 11, the bundle jumps to 2400 Microsoft Points ($30). That's still a 33% discount compared to buying the games piecemeal, but its not the super, mega, awesome deal that 800 Microsoft Points is. Sadly, if you already own one or more of the games in the bundle, the purchase price won't be adjusted accordingly.
Twisted Pixel's next game, LocoCycle, is expected to be released for the Xbox Live Arcade this Summer.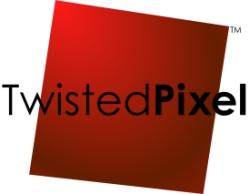 Microsoft is getting into the Xbox Live Arcade bundle business and added the Twisted Pixel Games Bundle to their download service today.
The Twisted Pixel Games Bundle includes all four of the developer's previously released XBLA games: The Maw, Splosion Man, Ms. Splosion Man, and Comic Jumper. Best of all, it's available for the low, low price of 800 Microsoft Points ($10). If purchased separately, you'd need $45 to buy all four games. So the Bundle is a pretty great deal.
We reviewed Ms. Splosion Man when it was released back in 2011, so be sure to check it out if you're interested in the bundle. Twisted Pixel's next XBLA game, LocoCycle, will be released sometime this year.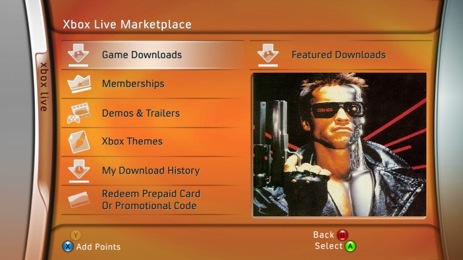 There's a huge sale going on right now on the Xbox Live Marketplace. Heavy hitters like Monday Night Combat and Shank are on sale for 600 Microsoft Points/$7.50, while two of my personal favorites, Housemarque's Outland and Twisted Pixel's The Maw, are down to 400 Microsoft Points/$5.
If you've been waiting for these games to go on sale, now's your chance to grab them up. Hit the jump for the full list of delicious savings. (more…)
Posted in

News, Xbox 360
Tagged

Bionic Commando: Rearmed, Bionic Commando: Rearmed 2, Blade Kitten, Dungeons & Dragons: Daggerdale, Ghostbusters: Sanctum of Slime, Islands of Wakfu, Might & Magic: Clash of Heroes, Monday Night Combat, Moon Diver, Outland, Section 8: Prejudice, Serious Sam HD, Shank, Star Raiders, The Maw, Trials HD, Trouble Witches Neo, Yar's Revenge