All Articles:
The Outer Worlds

The Game Critics Awards's judging panel, which has expanded to 64 publications this year, has announced the nominees for the Best of E3 2019 Awards.
This year, Obsidian's The Outer Worlds lead all games with a total of four nominations, including one for "Best of Show." The RPG will be competing against Gearbox's Borderlands 3, id Software's Doom Eternal, Square Enix's Final Fantasy VII Remake, Respawn's Star Wars Jedi: Fallen Order, and Ubisoft's Watch Dogs Legion for the big prize.
A quartet of other games also seemed to strike a chord with panelists, and also receiving three nominations apiece were Remedy's Control ("Best Original Game," "Best PC Game," "Best Action/Adventure Game"), Bithell Games's John Wick Hex ("Best Original Game," "Best Strategy Game," "Best Independent Game"), Nintendo's Luigi's Mansion 3 ("Best Console Game," "Best Action/Adventure Game," "Best Family/Social Game"), and MachineGames's Wolfenstein: Youngblood ("Best PC Game," "Best Action Game," "Best Online Multiplayer").
The complete list of nominees for the Best of E3 2019 Awards can be found after the break, and you can learn all about the winners beginning tomorrow, June 27. (more…)
Posted in

Mobile, News, PC, PS4, Switch, Xbox One
Tagged

Borderlands 3, Doom Eternal, E3 2019, Final Fantasy VII, Star Wars Jedi: Fallen Order, The Outer Worlds, Watch Dogs Legion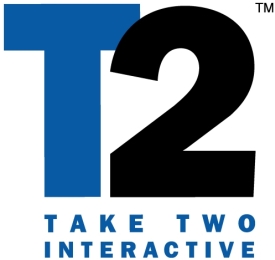 Take-Two Interactive delivered another celebratory quarterly financial report last night as the publisher's latest releases have proven very popular with players.
Leading the charge is Rockstar's Red Dead Redemption 2. More than 24 million copies of the game have been shipped to stores since its launch last October. Take-Two executives also revealed that they've shipped more than nine million copies of NBA 2K19 in a similar timeframe.
But the most surprising reveal from yesterday's report might be the news that Take-Two shipped more than ten million copies of Grand Theft Auto V during the quarter, bringing its lifetime total to 110 million copies after six years on the market.
While the company was happy with their retail performance in 2018, they're also looking ahead to 2019 with gusto.
According to CEO Strauss Zelnick, 2K Games has already committed to launching NBA 2K20 and WWE 2K20 this Fall:
Also this Fall, 2K will launch new installments of our highly successful annual sports franchises with the releases of NBA 2K20 and WWE 2K20. As always, the development teams behind these games are hard at work to deliver our trademark array of exciting new features and innovations that keep players coming back year after year. 2K will have more to share about these titles in the coming months.
Zelnick later confirmed that Obsidian's The Outer Worlds and Patrice Desilets's Ancestors: The Humankind Odyssey will be available for the PC, PS4, and Xbox One sometime this year through their Private Division label:
Developed by Obsidian Entertainment, the Outer Worlds marks the reunion of Tim Cain and Leonard Boyarsky, the original creators of Fallout, who are introducing an entirely new single player sci-fi RPG experience. The Outer Worlds will be showcased behind closed doors at E3 to select media and influencers, and more details about the game will be revealed over time. Last month, Private Division hosted press events for Ancestors: The Humankind Odyssey, where attendees got to play the game and meet its creators at Panache Digital Games, including the studio's co-founder, Patrice Desilets, who was the original creative director of Assassin's Creed.
More information about Take-Two Interactive's full lineup for 2019 (including the previously-announced Borderlands 3) will be announced at this year's E3 Expo in June.
Posted in

News, PC, PS4, Switch, Xbox One
Tagged

Ancestors: The Humankind Odyssey, Borderlands 3, E3 2019, Grand Theft Auto V, NBA 2K19, NBA 2K20, Red Dead Redemption 2, The Outer Worlds, WWE 2K20