All Articles:
The Peanuts Movie: Snoopy's Grand Adventure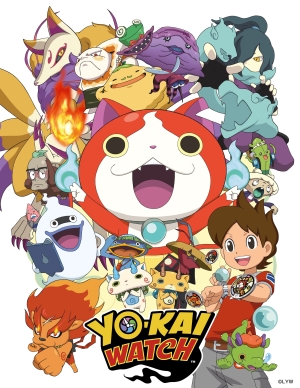 Are you ready to "catch 'em all" with the next big Japanese export? I hope so, because Nintendo and Level-5 will add Yo-Kai Watch to the 3DS eShop tomorrow. In Yo-Kai Watch, players will hunt down hundreds of "sometimes cute and usually mischievous" Yo-Kai that inhabit our world. These troublesome spirits can be recruited to battle other Yo-Kai, which will probably come in handy when your team takes on a three-headed boss.
Also available this week is Snoopy's Grand Adventure, a new side-scroller for the 3DS and Wii U starring everyone's favorite beagle and his avian companion Woodstock. They'll jump, dance, and saunter through Snoopy's imagination in search of lovable old Charlie Brown and the rest of the Peanuts gang.
Finally, Rodea: The Sky Soldier will be available for the 3DS and Wii U beginning on Tuesday, November 10. Rodea: The Sky Soldier has a strong pedigree behind it as the game will be published by NIS America and was developed by Yuji Naka, the man behind Nights Into Dreams. Like Nights, Rodea is a skybound adventure where the player has to save the "Sky Kingdom" from the "mechanized forces of the Naga Empire."
More information on all of these games (and a few other new releases) can be found after the break. (more…)