All Articles:
The Plague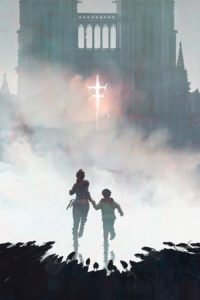 Asobo Studio isn't a household name to most gamers, but there's a very good chance that you're familiar with their work. Since 2002, they've provided production assistance to a number of publishers on several high-profile games. Asobo has lent their development skills to the completion of The Crew, Quantum Break, and ReCore over the last few years.
More recently, the developer decided to take the lead on their first wholly original project. Asobo will release The Plague, an action-adventure game for the PC and consoles, in a partnership with publisher Focus Home Interactive.
"It is a great pride for Focus to accompany Asobo on an original creation of the studio," said Focus Home's President, Cedric Lagarrigue. "This new signature confirms our results and know-how on the support of talented independent studios such as Dontnod, Deck13, Giants Software, Cyanide, New World Interactive, and Larian on increasingly ambitious projects worldwide. There is a real upscaling of our catalog and The Plague will undoubtedly be one of the highlights of the next years of Focus."
We'll learn more about The Plague in February. For now, Asobo has unveiled some very stylish concept art from the game.