All Articles:
The Secret World

After a fairly packed May and a decent June, it looks like game publishers plan to turn the new release spigot way down in July.
There's just a handful of new releases this week, with Square Enix's Theatrhythm Final Fantasy for the 3DS leading the pack. If you ever thought a rhythm game and a dungeon crawling RPG couldn't coexist, you'd be wrong.
Also available this week is the latest entry in the Test Drive franchise. Test Drive: Ferrari Racing Legends for the PS3 and Xbox 360 will eschew the open world racing of the Unlimited series for a more self-contained collection of single tracks and fast cars. A downloadable PC version will also be available this week.
Funcom's long-in-development MMO The Secret World (PC) will also make it into stores this week. If you need a little more modern day in your MMOs, it might be one to check out.
Finally, a trio of bargain-priced PC titles round out the week: Snark Busters 3 Pack, Natural Threat: Ominous Shores, and Vampire Saga: Break Out.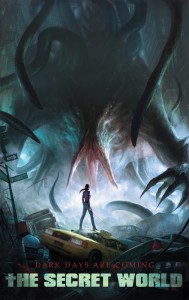 EA has teamed up with independent developer Funcom to release their new MMO, The Secret World. This upcoming MMO on the PC is set in the modern days, and allows players to become members of one of three secret societies – the Illuminati, the Dragon, and the Templar. The struggle for power will cross many locations, including Egypt, London, Seoul, and New York, and will include monster battles. Sounds like National Treasure meets World of Warcraft, if you ask me.
Funcom has previously developed more than 20 games, including MMOs Anarchy Online and Age of Conan: Hyborian Adventures. There's no release date yet on The Secret World, but the community currently has hundreds of thousands of beta players, according to a new press release. Seems like a smart move for all parties involved.