All Articles:
The Sims 3: Pets

Peter Moore returned to the E3 stage for a Microsoft Press Conference to announce that four EA Sports titles will receive Kinect support in the next year.
Tiger Woods PGA Tour 13, Madden NFL 12, FIFA Soccer 12 and an unnamed fourth game will add Kinect features including voice recognition. Moore also revealed that other EA games will feature Kinect support including The Sims 3: Pets and Mass Effect 3.
BioWare's Ray Muzyka took the stage and showed off a "Kinect augmented" Mass Effect 3 demo where players can use voice recognition to actually speak Shepard's lines. Shepard can also use Kinect to give orders to his team.
They were followed by Ubisoft, who showed off the Kinect features of Tom Clancy's Ghost Recon: Future Soldier, including a gun creation tool known as "Gunsmith." Ubisoft CEO Yves Guillomont confirmed that all future Tom Clancy games would feature Kinect support.
More from the Press Conference soon.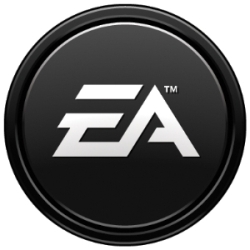 Electronic Arts already unveiled the majority of their E3 2011 lineup earlier this month. But the megapublisher wasn't done and has a few more titles to add to their expanding slate of games.
The big news, confirmed by the developer's Twitter feed, is that Insomniac's PS3/Xbox 360 game will make its worldwide debut during EA's E3 press conference (Monday, June 6 at 3:30 PM Eastern Time).
A trio of other games will also be on hand at this year's E3 Expo including The Sims 3: Pets (3DS, PC, PS3, Xbox 360); Curt Schilling's Kingdoms of Amalur: Reckoning (PC, PS3, Xbox 360); and NHL 12 (PS3, Xbox 360).
More information on these games (and a full listing of EA's E3 lineup) can be found after the break. (more…)