All Articles:
The Spookening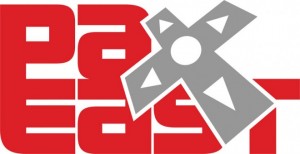 It's almost time for one of our favorite events of the year: PAX East! They've announced their selections for the Indie Showcase, which has six "of the best indie games you've never heard of available on mobile platforms."
The games are Crowman & Wolfboy (which has "an unlikely pair of shadow creatures on a bizarre journey to escape their own nature and find the mysterious 'humans'"), Duet (no, not Cypher Prime's Duet – "a hypnotic new 'hex-like' mobile action arcade game with a mesmerizingly beautiful soundtrack by Melbourne composer and Gotye multi-instrumentalist Tim Shiel"), Framed ("an award winning narrative-puzzle game that plays like an animated comic book"), The Spookening ("a 3D scare 'em up game à la Tim Burton, where you die every night and spawn as a ghost trying to resurrect"), Tiny Dice Dungeon (a game that "brings RPGs back to their roots… no more mysterious battle stats, instead you directly control what happens by rolling the virtual dice"), and Wayward Souls ("an action-adventure dungeon crawler with randomized levels and permanent death").
For a full description of the games, head to the PAX East Indie Showcase page.