All Articles:
The Starship Damrey

2013 was an amazing year in gaming. While we got loads of sequels, we also got some beautiful new IPs, and plenty of new hardware to enjoy it all.
Naughty Dog took a break from Uncharted and gave us The Last of Us, BattleBlock Theater reminded us why we love The Behemoth, and Ken Levine and his crew unleashed BioShock: Infinite on the gaming world. And let's not forget all the amazing ports, including Diablo III (on consoles), Fez (on the PC), and Hotline Miami (on the PS3 and Vita). Yes, this year took our breath away, and cramped our thumbs like the good old days of the NES. We here at Warp Zoned have been gaming our little fingers off the last 12 months, and we've been even harder at work the last few weeks trying to decide what we loved and hated about gaming in 2013. After several days of deliberation, here's what we came up with. And now it's time for us to get back to gaming… 2014 is ready for us. (more…)
Posted in

3DS, Etcetera, Features, PC, PS3, Top Story, Vita, Wii U, Xbox 360
Tagged

BattleBlock Theater, Beatbuddy: Tale of the Guardians, BioShock Infinite, Dead Space 3, Diablo III, Far Cry 3: Blood Dragon, Fire Emblem: Awakening, Grand Theft Auto V, Legend of Dungeon, Ridiculous Fishing, Super Mario 3D World, Tearaway, The Last of Us, The Starship Damrey, The Wonderful 101, Tomb Raider, TowerFall, Typing of the Dead: Overkill

The Starship Damrey is the first game to be released in America from Level-5's Guild02 collection, their second set of 3DS collaborations with some of Japan's most acclaimed developers. You might remember such games as Liberation Maiden, Aero Porter, and Crimson Shroud from Guild01, and the quality hasn't wavered at all in this first installment of Guild02. Designed by Kazuya Asano and written by Takemaru Abiko, creators of text-based adventures in Japan, The Starship Damrey is something of a survival horror puzzle game, devilishly elusive and refreshingly difficult and frightening. Free of tutorials or any kind of explanation at all, the player is thrown into the story, forced to fight the claustrophobia of being trapped in a cold sleep chamber on the aforementioned starship, with only their wits to solve the mystery. (more…)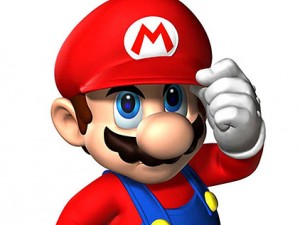 Nintendo has pushed a rather hefty update onto the eShop this week, but it mostly consists of games you've played before.
Leading the way are this week's Wii U Virtual Console releases: Super Metroid, Super Mario Bros. 2 and Super Ghouls 'n Ghosts. If you act fast, you can also get two of the three on the cheap. Super Metroid is on sale for $0.30 for a limited time and Super Mario Bros. 2 is half off if you also buy Super Mario World.
The 3DS Virtual Console received a pair of new games today as well. Handheld gamers can now download the Mega Man V, originally released on the NES, or Harvest Moon, which was originally released on the Game Boy Color. A new game even made it onto the Wii's Virtual Console, SNK's The King of Fighters '99.
If you're looking for new titles, the 3DS eShop received two big ones today: The Starship Damrey, an action-adventure from Level-5's "Guild02" collection, and Swords & Soldiers 3D, a 3DS update to the popular strategy game. Other new games available today include Bowling Bonanza 3D (3DS eShop), Dress To Play: Magic Bubbles! (3DS eShop), and California Super Sports (DSiWare).
While not part of today's update, this week's Nintendo Download also includes Lego Batman 2: DC Super Heroes and Resident Evil Revelations, two Wii U ports that will added to the Wii U eShop on Tuesday, 21.