All Articles:
The UnderGarden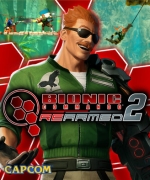 Sony has performed their weekly update of the PlayStation Store with lots of new games and lots of discounts for PlayStation Plus subscribers.
Those new games include a downloadable edition of Assassin's Creed II: Deluxe Edition (which features all of the DLC) and Capcom's platforming sequel Bionic Commando: Rearmed 2. Also available this week is Atari's puzzler The UnderGarden and Tales From Space: About A Blob, another puzzler (and just for Plus users for now).
Mega Man 2 is this week's lone addition to the PSone Classic Imports section.
The PSP Store will receive a trio of games this week, one-on-one fighter Samurai Showdown and minis versions of Wackylands Boss and the excellent Pac-Man Championship Edition.
More information on all of these games can be found after the break with a full rundown of this week's downloadables at the PlayStation.Blog. (more…)