Recent Articles:
The Walking Dead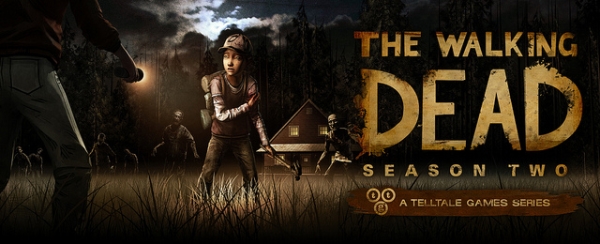 Telltale Games has announced that even more people now have a chance to experience their episodic games based on The Walking Dead.
The first two episodes of The Walking Dead: Season 2, "Episode 1: All That Remains" and "Episode 2: A House Divided," will be released for the Vita next week. Beginning April 22, players can download both episodes for $4.99 each. As with all other platforms, a $19.99 Season Pass, which represents a 20% discount and includes future access to all five episodes, will also be available next week.
And for those of us who haven't tried The Walking Dead: Season 1 yet, Telltale also revealed that the complete season (and the "400 Days" expansion) is now available for Android devices. Season 1 was made available for all Android devices through the Google Play store as well as through specialized stores such as TegraZone (Nvidia Shield) and the Amazon Appstore (Amazon Fire TV and Amazon Kindle HDX). The season's first episode, "A New Day," is currently available for free on all Android platforms.
Telltale is currently hard at work on the third episode of Season 2, "In Harm's Way." Expect to hear more about the continuing story of Clementine soon.