All Articles:
The Witch and the Hundred Knight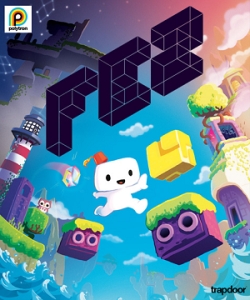 One of the greatest puzzle platformers of the previous generation, Fez, is now available to download from the PlayStation Store. And it doesn't even matter which PlayStation platform you own. Fez has been released as a Cross-Buy title on the PS3, PS4, and Vita, so you can play it wherever you are. Several other multiplatform releases are available this week, but sadly, they're not Cross-Buy purchases.
Tecmo Koei will bring the hack and slash gameplay of Dynasty Warriors 8: Xtreme Legends back to the PS3 and Vita. For its PS4 release, the standalone expansion will be bundled with the original Dynasty Warriors 8 as Dynasty Warriors 8: Xtreme Legends – Complete Edition. The publisher will also release the latest game in their popular trap-setting series, Deception IV: Blood Ties, for the PS3 and Vita this week. In non-multiplatform release news, NIS America also added The Witch and The Hundred Knight to the PlayStation Store yesterday.
Finally, a new Call of Duty: Ghosts bundle that include the original game and the Onslaught Map Pack is available to download on both the PS3 and PS4.
More information about all of these games (as well as a few others) can be found after the break. And a full rundown of this week's new game add-ons can be found at the PlayStation Blog. (more…)