All Articles:
Thief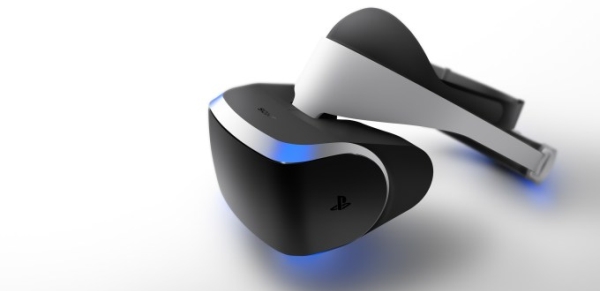 It's been a long time coming, but Sony officially announced Project Morpheus, their virtual reality headset for the PS4, at the 2014 Game Developers Conference last night.
Like the Oculus Rift, Sony's Morpheus is concerned with presence, a state where "players feel as though they are physically inside the virtual world of a game." Unlike the relatively self-contained Rift, Morpheus is a head-mounted display that uses the PlayStation Camera to track head orientation so "as the player's head rotates, the image of the virtual world rotates naturally and intuitively in real-time." The Morpheus headset can also connect with the PlayStation Move, allowing players to bring objects, such as a sword, into their virtual world and manipulate it using gesture controls.
The Morpheus headset also makes use of 3D sound to orient the player to the game world. Sony gave the example of sounds heard from above and below the player, such as "footsteps climbing up stairs below them, or engine noises of helicopters flying overhead." Sound will also reach the player differently depending upon the orientation of their head in relation to where the sound came from.
If you're attending this year's Game Developers Conference in San Franciso, you'll be able to test out the Morpheus headset at Sony Computer Entertainment's booth. Four demos will be available including a virtual reality version of Square Enix's Thief, as well as Eve: Valkyrie, a multiplayer dogfighting shooter set within CCP's Eve universe, and two tech demos: "The Castle," a Move-based medieval combat simulator, and "The Deep," which places players in a sharkproof cage.
Sony eventually plans to release the Morpheus headset as a commercial product, but the release date is currently unknown and Sony would only say that development is continuing.