All Articles:
Threes

With the PS4 and Xbox One entering their first full year on store shelves, 2014 turned out to be a bit of a transition year. A lot of games were delayed into 2015 and a few others were delayed even further. With the other two consolemakers taking a step back in 2014, it was Nintendo's time to shine and the wizards behind the Wii U responded with nearly a dozen major titles. But that doesn't mean the PS4 and the Xbox One (or the PS3 and Xbox 360, for that matter) went hungry in 2014.
There were plenty of great games to go around last year and you can read all about them as we hand out our annual Golden Pixel Awards… (more…)
Posted in

Etcetera, Features, Mobile, PC, PS3, PS4, Top Story, Wii U, Xbox 360, Xbox One
Tagged

Alien: Isolation, Destiny, Donkey Kong Country: Tropical Freeze, Earth Defense Force 2025, Geometry Wars 3: Dimensions, Goat Simulator, Hyrule Warriors, InFamous: Second Son, LittleBigPlanet 3, Mario Kart 8, Middle-Earth: Shadow of Mordor, Monument Valley, Shovel Knight, Silent Hills, Sleeping Dogs, Super Smash Bros. For Wii U, Threes, Transistor, Wolfenstein: The New Order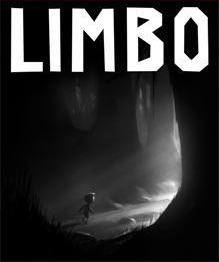 Two highly acclaimed indie games make their way to the Xbox One today in Microsoft's latest Xbox Games Store update.
Threes took the mobile world by storm earlier this year and now the shifty puzzler can be played in glorious high definition on your Xbox One. A massive television screen doesn't really do much to enhance the playability of Threes, but it surely can't hurt…
Also available for the Xbox One today is Limbo, Playdead's haunting monochromatic platformer that was originally released for the Xbox 360 in 2010. Xbox One owners who purchased the system on "Day One" recently received a free copy of Limbo as a thank you from Microsoft.
More information on both of these great games can be found after the break. (more…)

As video games begin to resemble film and television productions more and more with each passing generation, it's interesting to observe that puzzle games remain a vibrant genre. Puzzle games burst onto the scene at the very beginning, back when gaming was nothing more than a handful of pixels projected onto an old television. While everyone in the "real world" was attempting to master a Rubik's Cube in as few moves as possible, gamers were tackling the line destruction of Breakout and the line construction Tetris. However, without realizing it, the puzzle genre became just as story-driven as everything else the game industry produces today. (more…)