All Articles:
Tobii EyeAsteroids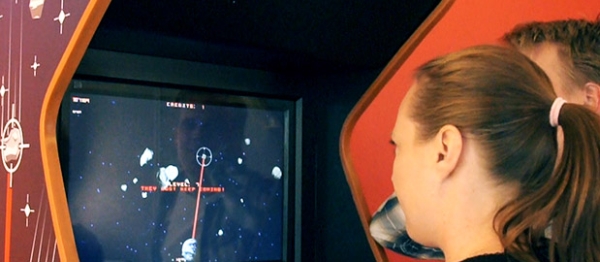 Tobii Technology, a leader in eye tracking and gaze interaction technology, and SeeFront, developers of a unique glasses free 3D technology, have joined forces to create the world's first eye-controlled arcade game, Tobii EyeAsteroids.
When these two cutting edge technologies are combined, they allow consumers to use their gaze to interact in a 3D environment without needing to wear clunky glasses or hold any devices, creating unparalleled immersion.
As cool as destroying asteroids with your eyes is, this technological breakthrough doesn't just apply to gaming. Other applications include use in training simulation, navigation, vehicle safety systems, and even communication for people with special needs.
Henrik Eskilsson, CEO of Tobii Technology, is excited to "make high fidelity glasses-free 3D a reality," and "expects to see high-volume applications using Tobii's gaze and eye position technology in many other industries very soon."
Tobii EyeAsteroids in 3D will be showcased at CeBIT in Hannover, Germany, March 6-10.