All Articles:
Tony Hawk's Shred Session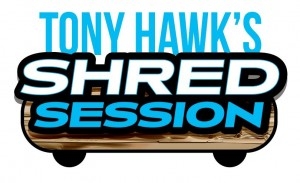 Back in February, Activision confirmed that the virtual version of Tony Hawk would return to video games sometime this year. Now, they've officially confirmed that Tony Hawk's Shred Session will be available for iOS and Android devices this Summer.
When it's release, Shred Session will include two very different gameplay modes. "Survival" turns the Tony Hawk series into an endless skater that requires players to swipe and tap to pull off continuous tricks and combos for as long as they can. Meanwhile, "Shred Sessions" offers a more traditional Tony Hawk experience, asking players to complete classic objectives and rack up the highest score possible.
Tony Hawk, who is almost 50 years old, said that he is "stoked that Activision shares [his] vision for an original skateboarding game on mobile." He is also looking forward to "[evolving] with new technologies" and taking Shred Session in a "whole new direction."
Even with its smaller stature, Tony Hawk's Shred Session will include a host of customization options including multiple pro skaters (Chris Cole, Aaron "Jaws" Homoki, Lizzie Armanto, David Gonzalez, Riley Hawk, and Tony Hawk), real skate brand apparel, and deck designs that bestow bonus points upon your tricks.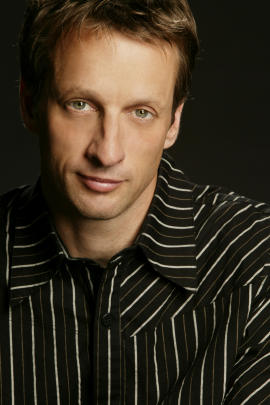 It has been revealed that Tony Hawk's new game, which he teased last week, will be a mobile exclusive. Hawk confirmed to Bloomberg that he is working on a mobile game now: "We're working on a game for mobile devices this year."
"We've never gone exclusively in that direction yet so I'm excited because, with the amount of time people are spending on their phones and their tablets playing games, we've never had our own game in that space so I'm excited to provide one finally," Hawk continued.
According to CVG, Hawk told CNBC in October of 2013 that he wanted to see his series on mobile platforms, because so many people are playing games there. "You just have to adapt and you have to realise where people are going to actually play their games," Hawk said. "It used to just be Nintendo and PlayStation, and now it's all kind of devices. So you've got to learn to adapt what you know from the technology into those areas. I've been wanting to do a mobile game for a long time."
Hawk had previously told IGN that he wanted to bring his games to next-generation consoles as well, so who knows – maybe there are PS4, Xbox One, and Wii U versions in the mix somewhere down the line as well.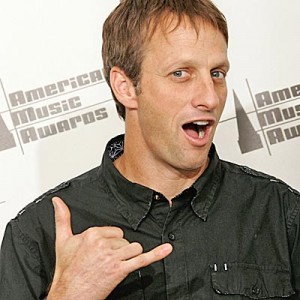 There's a new Tony Hawk game in the works, according to IGN. Activision has confirmed to IGN "that they have something in the works with Tony Hawk, more info is coming soon."
Hawk said, "We're working on a game, we are working on a game, it's pretty cool" on SiriusXM on his Demolition Radio Show. "It's a whole suit you have to put on," a co-host replied to him. After IGN reported on this and reached out to Activision, they confirmed it.
Hawk had previously told IGN that he wanted to see more of his games on the newer consoles, so this comes as no surprise.