All Articles:
Too Human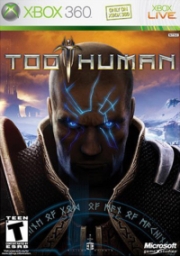 Most people don't remember Too Human, and for good reason. The much hyped game bombed, only selling 168,000 copies in its release month of August 2008. Recently, Denis Dyack told IndustryGamers that he hopes to finish the planned Too Human trilogy, "We intend to finish the trilogy but no comment beyond that… You know, there's very public litigation around that."
Dyack is referring to the lawsuit between Silicon Knights and Epic Games. Silicon Knights claims that Epic provided them with incomplete Unreal Engine code, forcing them to completely rebuild the game engine. Epic Games, naturally, claims innocence. Too Human's future is cloudy, but if Silicon Knights does begin a sequel, let's hope they completely revamp the repetitive gameplay found in the first.
Silicon Knights is currently developing X-Men: Destiny for Activision.