All Articles:
Total War: Warhammer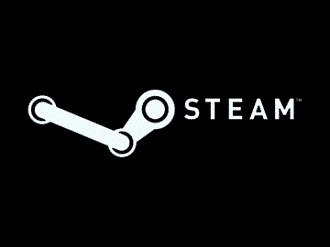 A day after revealing the winners of the first-ever Steam Awards, Valve is back with a breakdown of the "Top 100 Best Sellers of 2016" on Steam.
The list is unnumbered, but Valve has broken it down into four tiers… Platinum, Gold, Silver, and Bronze. Based on total gross revenue (not copies sold) for 2016, the games in the Platinum tier include Counter-Strike: Global Offensive, Civilization VI, XCOM 2, Total War: Warhammer, Fallout 4, Grand Theft Auto V, Tom Clancy's The Division, The Witcher 3: Wild Hunt, No Man's Sky, Dark Souls III, Rocket League, and DOTA 2.
Most of 2016's biggest releases made the cut, including Doom (Gold), Watch Dogs 2 (Silver), Deus Ex: Mankind Divided (Silver), and Dishonored 2 (Bronze).
The complete list can be found at Valve's SteamPowered.com storefront.
It's been rumored for some time, but today, Sega officially announced that Total War: Warhammer is in development at Creative Assembly. Not only that, but the publisher also confirmed that this is just the first in a whole trilogy of Total War: Warhammer titles. Additional content packs will also be released for all three games.
So what are gamers getting themselves into? Well…
The limitlessly deep and rich universe of Warhammer heralds a new era for Total War. Gigantic monsters, flying creatures, legendary heroes and storms of magical power take their place on the battlefield, alongside thousands of warriors clashing in real-time tactical battles.

In the turn-based campaign game, players will find the Old World an unforgiving and treacherous place, filled with endless war and cunning alliances alike. Whichever race you choose to play as and however you seek conquest, you will be faced with a conflict that threatens to tear the very fabric of reality asunder.
Total War: Warhammer will be released "soon" for PC (Windows, Mac, SteamOS), but an official release date was not announced. In the mean time, check out the nearly-four-minute announcement cinematic embedded above.

Sega and developer Creative Assembly, the team behind the Total War series, have reached an agreement with Games Workshop to create games based on the Warhammer license.
"With this year being our 25th anniversary, it seems fitting for us to embark on such a dream project with such a well-established partner. The incredibly rich and detailed Warhammer world is something we grew up with, and has left an indelible imprint on us as both designers and gamers," said Tim Heaton, Studio Director at Creative Assembly.
Heaton continued, "We'll be doing the Warhammer universe justice in a way that has never been attempted before. We're bringing those 25 years of experience and expertise in extremely high-scoring games to bear, delivering a Warhammer experience that videogamers will absolutely love."
The first Warhammer game will be developed by a new team within Creative Assembly's UK office. The currently untitled game will be released "beyond 2013," so don't expect to hear more about it for a long time.
One final note, Eurogamer has confirmed that this agreement applies only to the Warhammer license. THQ will remain the sole publisher of Warhammer 40,000 video games.