All Articles:
Two Worlds II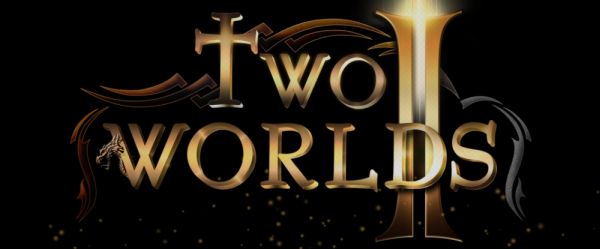 TopWare Interactive originally released Two Worlds II for the PC, PS3, and Xbox 360 all the way back in 2011. But here we are in 2016 (AKA more than five years later), and the publisher recently announced that Two Worlds II will receive two single-player expansions and eight new multiplayer maps.
The first expansion, Two Worlds II: Call of the Tenebrae, will be released this Spring and features a rat-like genocidal cult:
Two Worlds II: Call of the Tenebrae focuses on the Hero's return to Antaloor, where he witnesses the shocking murder of DarPha! The killers are a never-before-seen tribe of hideous, rat-like creatures known only as "The Chosen", who control a mysterious, powerful new magic! Their genocidal plot threatens every living creature in Antaloor, and it's up to the Hero to find a way to stop them!
Two Worlds II: Shattered Embrace will also be available sometime year, along with an update to Two Worlds II's game engine. According to TopWare, the engine update will add "[a] much higher level of character and landscape detail, an HD GUI, in addition to tons of in-game Achievements, co-op multiplayer, and lots of new in-game features and upgrades!"
Finally, TopWare confirmed that Two Worlds III is currently in development at developer Reality Pump, but fans won't get a chance to play it anytime soon. The game is currently in the "concept stage" of development and is at least three years away. So I guess that means we can expect an expansion to Two Worlds III in 2025…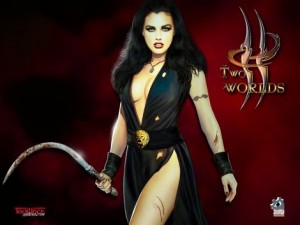 Two Worlds II is getting a disc-based expansion pack, Two Worlds II: Pirates of the Flying Fortress, this September. This return to Antaloor will bring you into the realm of the pirates, though "Flying Fortress" makes it sound like some sort of steampunk adventure. They've announced a lot of new additions, including thunder and rain storms, weapons, breeds, bosses, and new animations for both the cutscenes as well as the in-game dialogs.
This multiplatform expansion pack will also include several new multiplayer maps as well. Check out the Pirates of the Flying Fortress website for more details.

If no one in space can hear you scream, then you'd be forgiven for not knowing that Electronic Arts plans to release Dead Space 2 this week. Of course, if the necromorphs infected you with a desire for more Dead Space after one of their previous games, you're likely bouncing off the walls of your home as if there wasn't any gravity inside.
A pair of RPGs round out the rest of the major new releases this week. Square Enix will be bringing action RPG Lord of Arcana to the PSP while SouthPeak Interactive will be bringing Two Worlds II to the PC, PS3 and Xbox 360.
The full list of the rest of this week's new releases can be found after the break. (more…)