Recent Articles:
Uncharted 3: Drake's Deception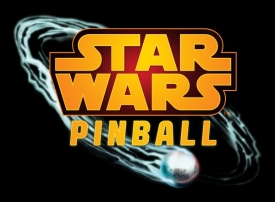 It's another big day for the PSN as a treasure trove of new games and add-ons are now available on the PlayStation Store. Let's take a look, shall we?
Leading off the week is the "Star Wars Pinball" add-on for Zen Pinball 2. The collection includes three tables: one starring everyone's favorite bounty hunter, Boba Fett; one based on The Empire Strikes Back; and one based on the Clone Wars cartoon.
Also available this week is the Game of the Year Edition of Uncharted 3: Drake's Deception, as well as Uncharted 3 Multiplayer, a standalone download of Uncharted 3′s multiplayer mode. The free-to-play version caps your progress at Level 15, but a paid version allows you to rack up as many levels as you can.
Let's see, what else… There's the classic RPG Persona 2: Eternal Punishment, that's available in the PSone Classic section. And speaking of classic RPGs, the "Dawnguard" expansion is now available for The Elder Scrolls V: Skyrim.
And that's not all. There's even more PlayStation Store additions after the break and a complete list of this week's new game add-ons at the PlayStation Blog. (more…)