All Articles:
Uncharted: Golden Abyss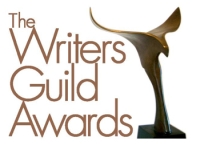 The Writers Guild of America has announced the nominees for their 2013 Writers Guild Awards, and with them, the nominees for "Outstanding Achievement in Videogame Writing."
To be eligible for consideration, this year's nominees include games that were released between December 1, 2011 and November 30, 2012 on featured on-screen writing credits. This year, the Guild has continued their love affair with Ubisoft and the Uncharted series by bestowing nominations on Assassin's Creed III, Assassin's Creed III: Liberation, and Uncharted: Golden Abyss. Other nominated games for 2013 include Halo 4, 007 Legends, and Epic Mickey 2: The Power of Two.
The 2013 Writers Guild Awards will take place on Sunday, February 17, 2013. A complete list of the nominated writers and editors can be found after the break. (more…)
Posted in

News, PC, PS3, Vita, Wii, Wii U, Xbox 360
Tagged

007 Legends, Assassin's Creed III, Assassin's Creed III: Liberation, Epic Mickey 2, Halo 4, Uncharted: Golden Abyss