All Articles:
Unreal Tournament III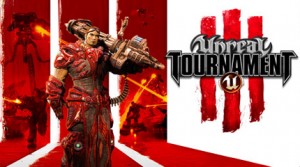 Unreal Tournament III was kind of amazing. With cross-platform play between PC and PlayStation 3, keyboard & mouse support for the latter, as well as the ability to put any mod off the internet on that version, it was the ultimate bridge between PC and console gaming, something no title since has come close to matching. Some saw it as a simplification, but I would absolutely love to see what Epic does with a new entry.
Epic Games President Mike Capps acknowledged that Unreal has been off the shelf a little too long since it's last 2007 release. "It's been a long time since we shipped an Unreal game, and it's an awfully loved franchise that we hold pretty dear here. We haven't been giving it the attention it deserves because we've been focusing on Gears of War and we're still a relatively small company." Capps went on to say that Unreal may have plans in their upcoming business strategies. "We've been sort of focused on making new properties, which you've seen with Shadow Complex, BulletStorm and Infinity Blade, but sometimes I think just as a businessman that maybe we should be spending some more time with our existing franchises."
I love it when business and fandom collide.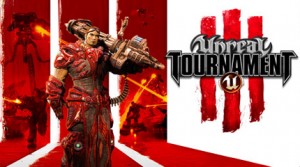 It's always tough for a new platform getting studios to adapt to the new hardware with software that takes advantage of its true potential. Luckily for Sony, Epic Games and their Unreal Engine 3, arguably the most prolific engine this generation, are ready to go. Studios may now license Epic's engine for NGP development, and founder Tim Sweeney said, "we see NGP as a true game-changer with a perfect combination of performance, innovative controls and gamer appeal that make it truly a high-end console in your pocket."
Epic Games was one of the studios on stage at the PlayStation Meeting 2011 when NGP was revealed, showcasing the things UE3 can do on the handheld. "We were very proud to be onstage with SCE to give the world just a taste of what Unreal Engine 3 can do on NGP. NGP raises the bar for the performance of handheld platforms with its multi-core GPU and shader-based, multi-core CPU. This makes Unreal Engine 3 a particularly advantageous fit for NGP," said Vice President Mark Rein. Teasing the launch lineup a bit, Rein further confirmed "multiple UE3 licensees are already working with NGP, some of which have indicated they intend to release their games for the platform's launch."
While the engine's momentum may have slowed since the beginning of this generation, some of the most celebrated titles still use it, like Batman: Arkham Asylum, Mass Effect 2, and Borderlands. Seeing some of those titles appear on Sony's handheld would be amazing, but a port of Epic's own Unreal Tournament III, an early PS3 title, would mesh well with the NGP's cross-platform interactivity theme, (it had PS3/PC cross-platform co-op and multiplayer) and certainly bring me closer to a day one purchase.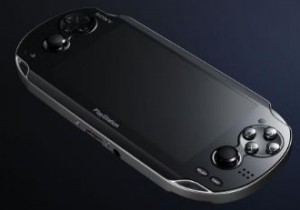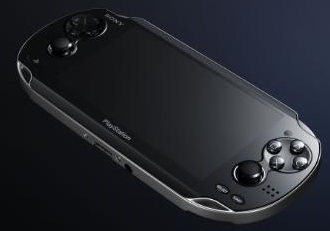 The conference schedule for GDC is set, and attendees can start planning their day with the Schedule Builder online or from their mobile device. Newly confirmed is the Sony lecture "Next Generation Portable Platform," where David Coombes will detail the variety of inputs and connectivity of the successor to the PSP and explain what they mean for developers.
Also confirmed is Executive Producer Rod Fergusson's lecture on the Gears of War trilogy, titled "Scoping Success." The talk will focus on how managing the game's scope can overcome pitfalls such as "shipping dates, fierce competition or lack of marketing." Hopefully he'll be able to explain why his company failed to make Unreal Tournament III the smashing success their once-flagship franchise should have been.
GDC 2011 will take place from February 28 to March 4 at the Moscone Center in San Francisco. Stay tuned at Warp Zoned for all the announcements, talks, and juicy details.