All Articles:
Vagrant Story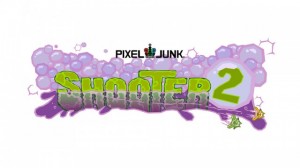 Q-Games' manic shooting series returns to the PS3 in this week's PlayStation Store update. PixelJunk Shooter 2 promises to be bigger than the first game with plenty of new weapons and new levels.
Also available this week, on the PSon Classics store, is the Square Enix RPG Vagrant Story. Like most JRPGs from the PSone era, Vagrant Story has been a nightmare to find on the used market, so its great to see its inclusion as a PSone Classic.
Finally, PlayStation Plus subscribers will be getting a quartet of free games this week including the first Sega Genesis Classic, Sonic the Hedgehog. Another classic game, this one a PSone Classic, going free this week is Spyro: Year of the Dragon.
Also available this week for Plus subscribers is a full-game sneak peek at two upcoming PSP Minis. There's the retro-themed platformer Pix'n Love Rush from Sanuk Games and the puzzle game Enigmo from Beatshapers.
More information on this week's new releases can be found after the break and details on all of this week's game add-ons can be found at the PlayStation.Blog. (more…)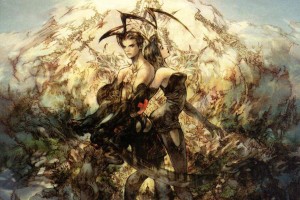 If you've been watching Warp Zoned over the last week or so, you've probably seen me geek out about all the awesome content Square Enix has been bringing to the PlayStation Store. Xenogears made the transition last week, Parasite Eve got an ESRB rating to do the same, and Tactics Ogre got a digital PSN release for the PSP. Now, they're re-releasing another legendary title from the same team behind Tactics Ogre. Vagrant Story, which is estimated to take place some time after Final Fantasy Tactics and thousands of years after Final Fantasy XII, is finally coming to the US PlayStation Store as a PSOne Classic. Already released on the European PlayStation Store a few months ago, Vagrant Story is an action RPG/dungeon crawler, noted for its beautiful music and heavy focus on weapon customization. Highly immersive, it's also known as one of the harder Square games from the golden age of PlayStation RPG's.
While Vagrant Story may be less of a surprise than Parasite Eve or Xenogears, this is certainly an exciting time for classic RPG fans. Anyone wanna take bets on the next one? I'll be hoping for Dragon Quest VII. Let us know in the comments which classic Square Enix game you'd like to see next.