All Articles:
Valkyria Chronicles III: Unrecorded Chronicles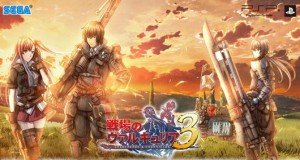 Eager to play more missions in the Valkyria Chronicles universe? Well, if you live in the US or Europe, you're out of luck. Valkyria Chronicles III: Unrecorded Chronicles will not be localized for these markets, due to poor sales of Valkyria Chronicles II as well as the lack of popularity of the PSP in these regions, according to Gamespot.
All of this information was given in a recent interview with Hiroshi Seno, Sega's team manager of console sales. In addition to the disappointing announcement, Seno also said the company would "make a concrete decision" regarding "whether the game would be out as a downloadable title on the upcoming PlayStation Vita system" when it next meets with Sony.
In its first week in Japan, Valkyria Chronicles III sold 102,779 units. Sega, I promise you, if you'll localize the game, I'll buy at least, like, five copies. Everybody else, can you pitch in the other 102,774? Please?