All Articles:
Victor Vran
The PlayStation Store is racing for the future with this week's update…
First up is the Wipeout: Omega Collection, a new PS4 compilation featuring the last two games in the series. The futuristic racing franchise may have faded away in 2012, but Sony is hoping that fans will want to replay Wipeout HD, its Fury expansion, and Wipeout 2048 one more time with enhanced graphics and sound.
Also available to download this week is a different kind of racing game from Codemasters. The publisher has relaunched its off-road racing series with Dirt 4 for the PS4. Including more than 50 vehicles and an almost unlimited number of routes, Dirt 4 will keep fans busy for quite a while. And speaking of dedicated fans, Bethesda is returning to the island of Vvardenfell for new adventures in The Elder Scrolls Online: Morrowind for the PS4.
Finally this week, PS4 players will get the chance to download the Diablo-like Victor Vran and Perception, a first-person narrative adventure created by a team of developers who previously worked on BioShock and Dead Space. Telltale will also launch Guardians of the Galaxy – Episode 2: Under Pressure, the newest episode in their Marvel adaptation.
You can learn more about all of these games (and nearly a dozen other new releases) after the break. (more…)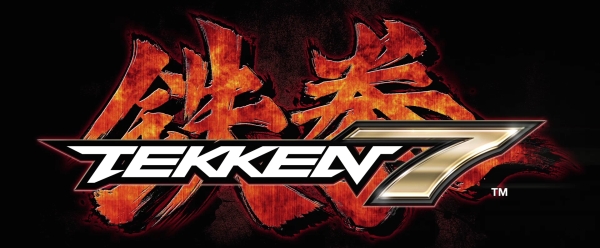 Bandai Namco's convoluted tale of corporate intrigue, sentient bears, multi-generational demonic possession, and a martial arts tournament is coming to a close this week with the release of Tekken 7 on the PS4 and Xbox One (a PC download will also be available). If you've ever wanted to know how the "Devil Gene" changed the Mishima clan, this is your chance.
Also new on store shelves this week is Star Trek: Bridge Crew, a PlayStation VR-powered simulation that asks players to pilot their own Federation starship. Like Tekken 7, it too will also be available as a PC download, in versions compatible with the Oculus Rift and HTC Vive.
Returning to Earth, THQ Nordic and Haemimont Games will release Victor Vran: Overkill Edition, a Diablo-like overhead action RPG, for the PS4 and Xbox One. In addition to the original PC game, the Overkill Edition will also come packaged with the Motorhead: Through the Ages and Fractured Worlds expansions.
THQ Nordic will also bring Lock's Quest to the PS4 and Xbox One this week. Originally released for the DS in 2008, this new version of Lock's Quest includes revamped graphics and sound.
Finally this week, Kalypso will release Tropico 5: Complete Collection for the Xbox One. The colonial city builder will include the original game as well as all ten expansions (The Big Cheese, Mad World, Generalissimo, Joint Venture, Surf's Up, Gone Green, Supervillian, Inquisition, Super Computer, and T-Day).
That's it for the New Retail Releases report, but we'll be back throughout the week with a look at the latest additions to the PlayStation Store, Xbox Games Store, and Nintendo eShop.

Victor Vran is a top-down hack and slash dungeon crawler set in a steampunky, demon-infested European country. You play as the title character, and your sole mission is to find you best bud, Adrian. That is, until the helpless need help and bosomy queens asks for your assistance. (more…)