All Articles:
VVVVVV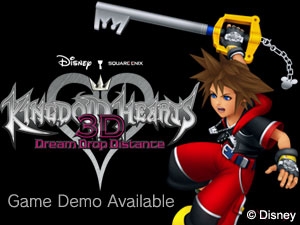 Marvel Pinball 3D leads this week's smattering of 3DS eShop releases. But shooting a virtual metal ball through tables based on Iron Man, Captain America, and the Fantastic Four doesn't compare to this week's biggest addition: a Kingdom Hearts 3D: Dream Drop Distance demo.
Tongue-twisting titles aside, Nintendo also added a second demo to the 3DS eShop today, the Sega-published rhythm game Rhythm Thief & the Emperor's Treasure.
In other news, Nintendo is jumping on the weekly bargain bandwagon with their "3DS eShop Game of the Weekend" promotion. The first title to get a temporary price cut is indie side-scroller VVVVVV, which will be available for $4.99 this weekend.
Want to read more about this week's new Nintendo Download titles? Hit the jump for more, including a pair of DSiWare titles. (more…)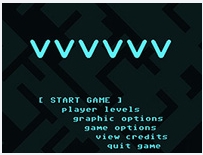 Indie darling VVVVVV and the Game Boy rendition of Bionic Commando lead this week's 3DS eShop update. Also available this week is Cake Ninja (DSiWare), Slingo Supreme (DSiWare), and Carmen Sandiego Adventures in Math: The Big Ben Burglary (WiiWare).
More information on all of these games can be found right here:
VVVVVV (3DS eShop) – There's something terribly wrong in an alternate dimension. Help Captain Viridian flip to find five crew members, locate 20 hard-to-reach Trinkets and save a dimension on the brink of destruction.
Bionic Commando (3DS eShop) – When the Federation's greatest soldier is captured while infiltrating the enemy Doraize Army and investigating the development of a powerful super-weapon, elite commando Rad Spencer is sent in to save his missing comrade.
Cake Ninja (DSiWare) – This casual game invites you to slide the stylus across the screen to slice cakes into small pieces like a true ninja warrior. The more cakes you slice, the longer you stay around.
Slingo Supreme (DSiWare) – Slingo Supreme is the sequel to Slingo Deluxe, packed with even more Slingtastic fun. It features a new Supreme mode that lets you build more than 16,000 different Slingo games. It also offers an infinite supply of Daily Challenges, new Powerups (including Reel Nudge and Instant Slingos) and the long-awaited introduction of Devil Mini Games.
Carmen Sandiego Adventures in Math: The Big Ben Burglary (WiiWare) – Carmen Sandiego is back and only you can foil her V.I.L.E plans. Travel the globe, solve brain-twisting math puzzles, and catch the villain behind the Big Ben Burglary.