All Articles:
Warface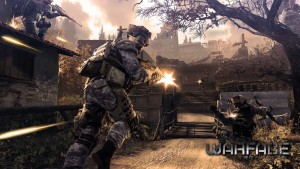 The full version of Crytek's ridiculously-named free-to-play first person shooter, Warface, is now available to download through the Xbox Live Game Store. If you're not a fan of war being right in your face, a new tower defense game, Defense Technica, was also released today.
More information on both Xbox 360 games can be found in their Dashboard descriptions (Defense Technica's, it should be noted, has not been edited in any way):
Warface (Free)
Engage in explosive action with this exhilarating free-to-play FPS from Crytek, keeping you on your toes with daily new missions. Master four soldier classes as you team up to complete daring Co-op raids or dominate Versus modes. Join the battle with unique assault moves and real-time weapon customization.
Defense Technica ($9.99)
The new revolution of Tower defence! Defence Technica! A project 'Noah' is now released to defeat the cruel invader Hergus and save the world. You should defend the core and struggle against the constantly rushing enemy in the battlefield where attack paths and the land, or weather are changed in real-time. You will be amazed at the gorgeous landscape in the beautiful graphic of Defence Technica. Upgrade various weapons to the enemy's attribute. Predict and decide promptly how and when to counterattack in response to their changing moving route.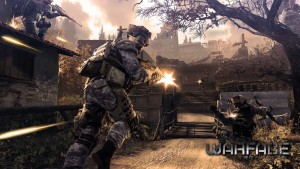 Trion Worlds recently announced that it will be publishing Crytek's Warface, a free-to-play social first-person shooter, in North America, Europe, Turkey, Australia and New Zealand. The game is currently live in Russia with two million registered users, and won awards at the Russian KRI Awards for Best Game and Best Graphics.
CEO and founder of Crytek, Cevat Yerli, had this to say: "Trion is the company spearheading a revolution in gaming through delivering premium online games across big genres powered by a proven, cutting edge platform. The combination of this platform, GFACE and Warface shows Crytek's commitment to finding innovative new ways to bring superior gaming experiences and AAA titles to gamers. That's why we are creating strong strategic alliances with the best online publishers across the world."
Dr. Lars Buttler, CEO and founder of Trion Worlds, said, "Crytek has repeatedly proven their foresight and they are doing that again by leading the shift towards delivering high-quality, free-to-play, online games. We are very impressed with Warface and Crytek's commitment to polished gameplay, amazing graphics, technical excellence, and real innovation. We very much feel that we are kindred companies and stand strong together."
Warface features cooperative multiplayer missions as well as PVP all sent in a "player versus environment" which is updated constantly. Add in Cryengine 3, and you've potentially got a recipe for success.